Wherein our intrepid talk radio show host interviews Roseanne Barr.
ANNOUNCER
Live from under a rock in your backyard, it's The Jerry Duncan Show.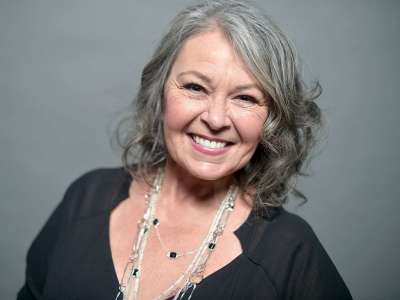 JERRY
Good morning listeners nationwide. Is it a good morning? We'll soon find out. My guest today is comedian and political activist Roseanne Barr.
ROSEANNE BARR
Hi Jerry.
JERRY
You and I go back a long way. I was a production assistant on Roseanne.
BARR
I don't remember you.
JERRY
Let me take your down memory lane. On Halloween in 1992, I was the person that put dog shit in a bag then lit it on fire after I rang your door bell.
BARR
Oh man. I got that crap all over my new suede shoes. I was screamin and stompin on the bag like a porky Jennifer Lopez. Left foot, right foot, both feet.
JERRY
It was funny. You looked like Trump after a meltdown.
BARR
Hey, man. I should have had your butt arrested.
JERRY
Forgive me "domestic goddess" as you like to call yourself. Let's talk about your screwed up life.
BARR
How dare you make that claim.
JERRY
For starters, you were raised in Salt Lake City in a Jewish family. Yet you were elected president of a Mormon youth group. As Desi said to Lucy, "you got some splainin to do."
BARR
Here's the deal. I was offered a new bicycle from the Mormon Temple or a pound of lox from the Jewish Temple. You figure it out, genius.
JERRY
What do you call a woman who is half-Mormon, half-Jewish?
BARR
No clue.
JERRY
A polygamist who doesn't like sex.
BARR
Ha, ha, ha. You should be my warm-up act when I go on tour.
JERRY
You're 65-years-old and live in Hawaii.
BARR
Ya know, there are lots of nuts in Hawaii.
JERRY
I admire you for admitting it.
BARR
Not me. I'm talkin Macadamia nuts. I grow those suckers on my ranch to lose weight. When I was shootin Roseanne, I weighed 250 pounds. I was so fat that when I stepped on the scale it said "To be continued." It even got worse. When I brought my pants to the dry cleaners the lady said "we don't do curtains." So I did somethin about it.
JERRY
Well you look great.
BARR
Yeah. I weigh 140 pounds and ready to take on the world.
JERRY
Not so fast light weight. Let's talk about the time you sang the Star Spangled Banner at the All Star baseball game.
BARR
Yeah. I like to sing and stuff.
JERRY
For starters, you sang the song off key. If that wasn't bad enough, you grabbed your crotch after the song was finished and spit on the ground.
BARR
Y'know why? It was my mating call, man. I was lookin for a fella.
JERRY
You've been married four times and have five kids.
BARR
I kept tellin my ma I was pregnant again. That it must be somethin in the air. She said "Yeah..your legs."
BARR
Speakin of pregnant, I heard a funny joke.
JERRY
Humor me.
BARR
How did Burger King get Dairy Queen pregnant?
JERRY
This better be good.
BARR
He forgot to wrap his whopper.
JERRY
Moving on. Roseanne ran from 1988-1997. What made it so popular?
BARR
People like makin fun of rednecks. Me and my TV hubby John Goodman were blue collar workers. Kinda like Trump supporters.
JERRY
Who you voted for. Right?
BARR
You are correct, sir.
JERRY
Are you nuts? Brain fart. Just answered my own question.
BARR
Look. I ran for president of the ultra liberal Green Party in 2008. That didn't work out. Then I ran for president of the Peace and Freedom Party in 2012. Actually won and got 62,000 votes. But that didn't work out either. I've been a liberal, now a conservative. Here's the big news. I'm startin my own party.
JERRY
You got to be joking.
BARR
It's called the She Party. We ladies are goin to raise hell and stuff. As one penny said to the other penny, let's get together and make some sense.
JERRY
And on that note, see you tomorrow everyone.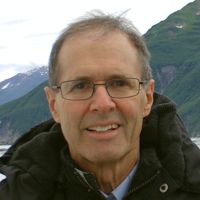 Latest posts by Dean Kaner
(see all)