A tragicomedy — with apologies to playwright Samuel Beckett.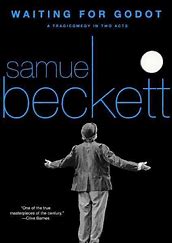 The story in which 2 characters, Vladimir & Donald, wait for the arrival of someone named Mueller who never arrives… or it just seems that way.
Two lost souls; one suicidal by Coke, the other likes Wodka!
A country road at evening near a tree with no leaves.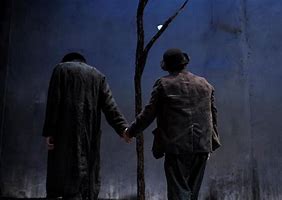 VLAD
Why are you wandering?
DONALD
Nookie. You?
VLAD
Nerve Gas.
DONALD
Keep walking!
Along their journey they cross paths with the Donkey & Elephant.
DONALD
Pretend you don't see them.
VLAD
Ha – piece a Babka.
DONALD
Same here — 'President of Donald'… I could stand in the middle of Fifth Avenue & shoot som…
VLAD
I know, I know — but I did!
Weary, they stop to sit on a tree stump.
VLAD
Describe this Mueller fellow we're looking for.
DONALD
Well, he has hair, damn it & he's a Third.
VLAD
A third of what?
DONALD
His father & grandfather have the same name… how boring.
VLAD
Your son…
DONALD
Oh, Mr. DirtonHillaryIloveit son?
VLAD
Ha ha. Ah, children — we have Siberia for that!
DONALD
Hey — you were supposed to make Hillary win… I just wanted the publicity.
VLAD
Who cares!
DONALD
I care — Melania sewed my fly shut; all my pants!
VLAD
Your Family Jewels are safe with me.
DONALD
And my Rubles?
VLAD
Yes & the Pee Pee Tape.
DONALD
I knew you'd be someone I could trust — do I have great instincts or what!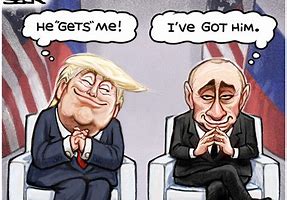 Vlad pulls out a flask & offers Donald a swig.
DONALD
Well, I don't usually…
VLAD
You wanna be a Dick or a Dictator? To Life… Terms!
DONALD
Yes, to Life Terms or The Wall… whichever comes first!
As nightfall descends on these two downtrodden ultra-rich men; there's one thing that persists…
no sign of Godot or Mueller!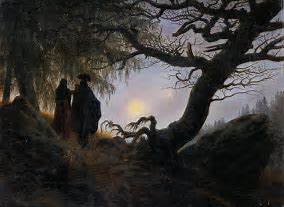 ***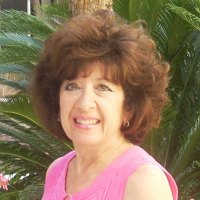 Latest posts by Marilyn Sands
(see all)