Reporters Michael Schmidt & Maggie Haberman's sluething intersect Bob Mueller's investigation.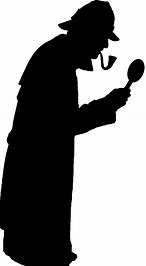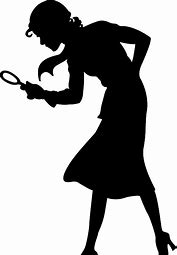 The 'He' is New York Times Reporter, Michael Schmidt & White House Correspondent & NYT's ace sleuth, Maggie Haberman is the 'She.'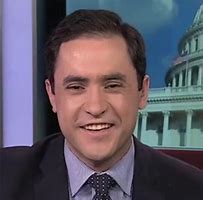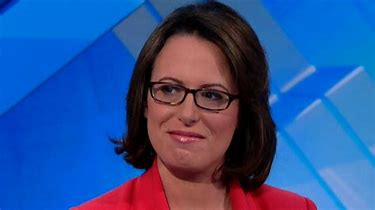 Usually there's a Candlestick & Lead Pipe involved; but this guy & gal don't need any weapons — I'm not sayin' they're Woodward & Mrs. Bernstein; but they're close!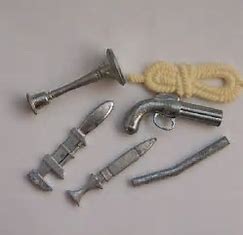 First, they uncovered the fact that Trump ordered the firing of Mueller in June 2017; but backed off when White House Counsel Don McGahn threatened to quit.
Their association goes way back & Michael went even further with  the 'Loyalty' Dinner with Comey — seems like the Stone Age, doesn't it?
Together, they interviewed Trump in the Oval Office in July 2017 where he answered questions about sidling up to Putin at the Paris Dinner talking for 15 minutes about Russian Adoptions — Yeah…
"I always found that interesting & part of the conversation that Don Jr. had at the meeting" — Yeah…
"I didn't know anything about the Trump Tower Meeting — it must've been a very unimportant meeting because I never even heard about it" — Oy…
And, since then, these two reported that Trump celebrated the desperate McCabe firing by his cookie henchman, Jeff Sessions — leading up to the suspense of the final straw of 'The Mueller Get!'
No, this isn't 'the' smoking gun — for the last 2 years we've all been inhaling the stinky fumes causing many a satirical humorist to wave the White Flag in defeat — waiting for 'The Closer.'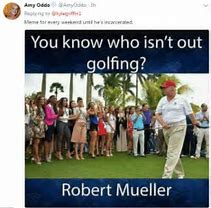 So, it's a good thing Bob Mueller RSVP'd 'No' to dinner at the White house this week — on the menu was:
Puffer Fish L'Orange & beautiful Chocolate Cake dripping extra special ganache.
And, I'm happy to report; in a weak moment — daughter Ivanka  finally came clean…
"Yes, the boys & I saw some early signs of… well, it's not so bad — he barks less when the Mailman comes"!
"So, why don't we just take him home & you guys forget about the whole 'President' thing? … a little Florida sun, some Matzo Ball Soup & Grandkids on his lap — why don't you just let him go — let Daddy go!"
I don't think so!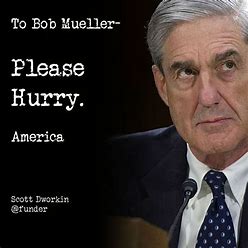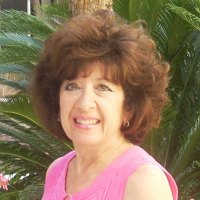 Latest posts by Marilyn Sands
(see all)