Wherein our intrepid talk radio host interviews Senator Elizabeth Warren and comedian Roseanne Barr.
ANNOUNCER
Live from under a rock in your backyard, it's The Jerry Duncan Show.
JERRY
Good morning listeners nationwide. Is it a good morning? We'll soon find out. My guests today are Massachusetts Senator Elizabeth Warren and comedian Roseanne Barr. Hi ladies.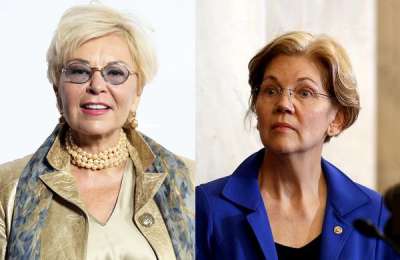 WARREN
Hello Jerry.
BARR
Hi there, fella.
JERRY
So many things going on in the White House. Let's begin with chaos. Dozens of administration officials have been fired or resigned since Trump became president. Here's just a few: Michael Flynn, James Comey, Reince Priebus, Steve Bannon, Rex Tillerson, Tom Price, Hope Hicks, Michael Cohen.
ELIZABETH WARREN
The president is neurotic. He's gotten rid of more people than I've flipped pancakes on a griddle. This puts the security of the United States at risk for our citizens and sends the wrong message to nations around the world. Can America be trusted?
ROSEANNE BARR
Change is good. Like I've been married four times. It takes awhile to get it right. I asked my last husband how many women he slept with. He said "Only you, darling. With the others I was awake." It took years to get my head screwed on straight.
JERRY
And it still isn't.
WARREN
Ha, ha, ha.
BARR
Shut up, Senator. You want me to feel sorry for you because you're a minority. We Trumpsters don't believe in affirmative action.
WARREN
What do you mean by minority?
BARR
You claim that you're part Cherokee.
WARREN
I am.
BARR
That's how you got into Rugrats Law School. Ain't it?
WARREN
I got in because of excellent grades. And it's Rutgers you numbskull.
BARR
Well then I could have gotten a college scholarship. Growin up my ma used to tell me that I was a wild Indian.
JERRY
Let's talk about Trump. He's had four communication directors and three national security advisors in a year.
BARR
Make that five communication directors. I might replace Sarah Huckleberry Sanders.
JERRY
I thought it was Huckabee.
BARR
Quit gettin picky.
WARREN
You don't possess the skills nor the judgment. You sound like a hick. And why would Trump get rid of Sarah?
BARR
He's tired of watching her mouth move from side to side like a cow chewing when she speaks.
JERRY
You will be responsible for developing and promoting the agenda of the president in front of reporters in a daily briefing. Are you capable?
BARR
Let's do a practice run. I'll show yas.
WARREN
Okay. Bring it on.
(waving her hand in the air)
Roseanne, Roseanne.
BARR
Yes, Pocahontas.
WARREN
Is Stormy Daniels a dark cloud over the president?
BARR
I don't know. You'll have to call The Weather Channel.
JERRY
I have a question.
BARR
Yes, Jerry.
JERRY
We learned today that the president was discussing firing Special Counsel Robert Mueller. If true, is this Mueller's time?
BARR
Hell, it's always Miller time.
JERRY
Is it true one of the guests found your head in the toilet after a New Year's Eve party?
BARR
I plead the fifth.
WARREN
You mean you drank a fifth.
BARR
Press conference over. I'm goin back to my day job.
WARREN
I'm leaving, too. I have a wrestling match with Jesse Ventura.
INTERN
Mr. Duncan, House Speaker John Boehner is in the hallway.
JERRY
Bring him in here.
INTERN
But he's drunk.
JERRY
Even better.
Boehner staggers in the studio.
BOEHNER
Hi Larry.
JERRY
It's Jerry and you're plastered.
BOEHNER
Why? Because I have a wine bottle sticking out of a paper bag?
JERRY
No. Because your pants are below your knees.
BOEHNER
I stole the bottle from some bum while he was sleeping. No other way for me to get through this interview, Kerry.
Boehner takes a swig from the bottle and burps.
BOEHNER
(singing) 99 bottles of beer on the wall, 99 bottles of beer. Take one down and pass it around…
JERRY
You are the 53rd Speaker of the House having served from 2011 to 2015. Prior to that you were in Congress for 21 years.
BOEHNER
Mind if I smoke? My fingers are twitching.
JERRY
Why not? Drink, smoke and be merry.
BOEHNER
Thank you, Merry.
Boehner lights a cigarette.
JERRY
It's Jerry with a J. Do you know the difference between a magician and yourself?
BOEHNER
The hand is quicker than the eye?
JERRY
No. The magician returns your wallet at the end of the performance. You screwed the American taxpayer, fella.
BOEHNER
I did not, Barry!
JERRY
It's Jerry, J-E-R-R-Y. You fought Obamacare leaving millions without health insurance and refused to bailout the country from W's economic Wall Street and banking disaster in 2008.
BOEHNER
Hold on there. My drinking buddy Ted Kennedy and I co-sponsored the No Child Left Behind Act in 2001. I saved kids from being stupid. Helped overthrow Speaker of the House Newt Gingrich. He was the crook who stole your money, Perry.
Boehner is weeping.
JERRY
What's wrong?
BOEHNER
I'm outta booze.
JERRY
I'll give you a lift home. See you tomorrow everyone.
BOEHNER
Thank you, Gary.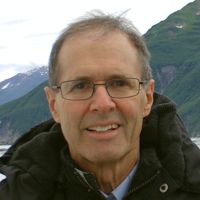 Latest posts by Dean Kaner
(see all)