Wherein our intrepid talk radio host interviews Michael Avenatti, attorney for porn star Stormy Daniels.
ANNOUNCER
Live from under a rock in your backyard, it's The Jerry Duncan Show.
JERRY
Good morning listeners nationwide. Is it a good morning? We'll soon find out. My guest today is Michael Avenatti, attorney for porn star Stormy Daniels.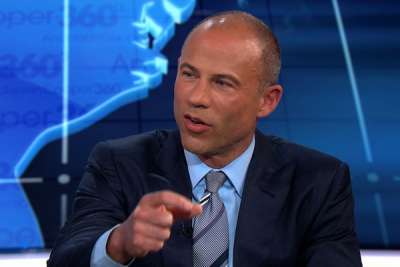 MICHAEL AVENATTI
Hello.
JERRY
You're a busy man.
AVENATTI
Yeah. I only had time the past two months to divorce my wife.
JERRY
Let me get this straight. Michael Cohen, Trump's attorney paid Stormy $130,000 to keep quiet about her affair with the Trumpster.
AVENATTI
Yes. It happened shortly before the  2016 presidential election. Smell a rat?
JERRY
Just the fart I let rip.
AVENATTI
Oh man. That reeks.
JERRY
Sorry. I guess beans and franks aren't a good breakfast combo. Michael, what is the sharpest thing in the world?
AVENATTI
Me.
JERRY
You conceded idiot, a fart. It goes through your pants and doesn't leave a hole.
AVENATTI
You're a deep thinker, Duncan. I admire that.
JERRY
You worked on 150 political campaigns in 42 states.
AVENATTI
Yes. Including one of  Joe Biden's Senate bid. Successfully I might add. Politics is a lucrative hobby.
JERRY
Then what is your passion?
AVENATTI
Seeing Donald Trump go to jail. He lied about Stormy and their affaire in 2006. Let the punishment fit the crime.
A door slams.
STORMY
You bet he lied!
JERRY
Wow. The real Stormy Daniels. Also known as Stephanie Clifford and Peggy Peterson.
STORMY
I understand you've been a naughty boy, so I'm here to spank you.
JERRY
That sounds dangerous. My butt is so big that when I was born, the doctor said to my mom "Congratulations! Twins!"
STORMY
I'm a big girl. I can handle anything.
JERRY
How about three marriages and you're only 39 years old?
STORMY
I'm single now, and it's really weird for me to be dating again because for the last three years I've just been cheating.
JERRY
You're a famous porn star, director and producer.
STORMY
I was named Best New Starlet in 2004 and since then I've risen to the top of the industry. Life is good. Even got into politics when I ran against Louisiana Senator David Vitter in 2009. Another politician who couldn't keep his pants zipped up.
JERRY
What happened?
STORMY
I had to leave the race when my campaign manager's car was blown up. After that I made a pact with the man above that I would stick to entertaining.
JERRY
Hey Stormy, why do blondes tip-toe past medicine cabinets?
STORMY
Hmm. No clue.
JERRY
So they don't wake up the sleeping pills.
STORMY
Geez, I didn't know those little things get tired.
JERRY
Sex with the Trumpster. Tell me about it.
STORMY
The truth is Donald was bad in bed. By the time he finished, I was having a hamburger at Denny's.
AVENATTI
Jerry, Stormy is an intellectual who will make a great witness when I call her to the stand in the Michael Cohen trial. When I'm done, Cohen will be the boob everyone will be talking about.
STORMY
You mean I wasted all that money on my 36 double d implants?
JERRY
No. You can apply for a job at Hooters. They'll give you a bra and say: Here, fill this out.
AVENATTI
You're a genius, Duncan.
JERRY
See you tomorrow everyone.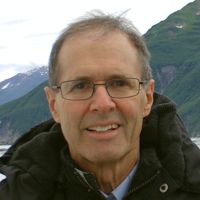 Latest posts by Dean Kaner
(see all)