Recent research has unearthed some amazing historical Valentines greetings.
It's Valentine's Day and, once again, millions of Americans will be exchanging cards. But most people are unaware that this tradition goes back hundreds of years. Recent research has unearthed the following historical Valentines greetings:
John Smith to Pocahontas – February 14, 1608
My luve's like a lucky charm
That appears when all is gray.
My luve's like an Indian lass
Who helps to save the day.
If fair thou art, young maiden,
You'll let me once begin,
To thank you for your kindness,
In saving my white skin.
I remain your greatly relieved Valentine.
John Winthrop to Roger Williams – February 14, 1636
Roses be red,
Violets be blue.
Good luck in Rhode Island
For in Massachusetts you're through.
A merrye Valentyne's Day to you, good sir.
William Dawes to Paul Revere – February 14, 1776
Remember last year's midnight ride,
When we were sent to warn,
Of coming British soldiers,
Upon the following morn?
It's just that after all these months,
The record needs an edit.
I'd like you to speak up, dear Paul
And give me half the credit.
Let's be co-heroes, Valentine.
George Washington to Betsy Ross – February 14, 1777
'Tis a belated card I send you
In a dilatory manner.
A note to simply thank you
For our starry spangled banner.
Thanks for the flag, Valentine.
Benedict Arnold to King George III – February 14, 1781
I really want to thank you,
For all that you have done.
And if I had succeeded,
Your army would have won.
Sorry about that, Valentine.
George Washington to King George III – February 14, 1783
You bested me in New York,
I lost in Philly, too.
But then came Saratoga,
And at Yorktown you were through.
Good-bye my former monarch.
Benjamin Franklin to the ladies of Paris – February 14, 1785
How do I love thee?
Let me count the ways.
From the palace of Versailles,
To the parlours of Passy,
You have given me nine wonderful years.
Alas, mes chers Valentines, I must return to America, adieu.
Aaron Burr to Alexander Hamilton – February 14, 1804
Love is patient and kind,
Love does not envy or boast,
It is not arrogant.
But mostly love is patient,
And I love waiting for my next shot.
Won't you be my dueling Valentine?
Thomas Jefferson to John Adams – February 14, 1805
There was an old fossil from Boston,
Whose curmudgeonly nature did cost him.
His main foe was nice,
Won the presidency twice,
But Adams most usually lost 'em.
Best wishes from your two-term Valentine.
Meriwether Lewis to William Clark – February 14, 1806
Roses are red,
Snowstorms are white.
If we have to camp here much longer,
There'll be one horrendous fistfight.
Let's go home, Valentine.
John Wilkes Booth to Abraham Lincoln – February 14, 1865
I really do not like you,
You're not my special friend.
And if I ever see you,
Your rule is at an end.
Sic semper tyrannis, Valentine.
Robert E. Lee to Ulysses S. Grant – February 14, 1869
You defeated me at Appomattox,
And now you're President, too.
It truly is amazing,
How much one drunk can do.
Bottoms up, Valentine!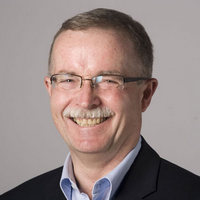 Latest posts by David Martin
(see all)