Wherein our intrepid talk radio show host interviews first daughter Ivanka Trump and former first daughter Chelsea Clinton.
ANNOUNCER
From under a rock in your backyard, it's The Jerry Duncan Show.
JERRY
Good morning listeners nationwide. Is it a good morning? We'll soon find out. Today on the show my guests are Ivanka Trump and Chelsea Clinton.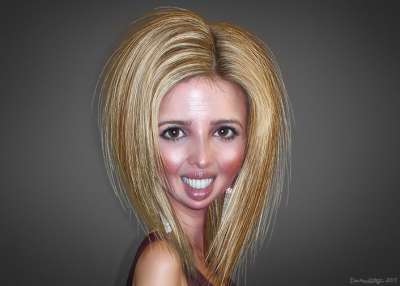 JERRY
Hello ladies.
IVANKA TRUMP
You remind me so much of my father.
CHELSEA CLINTON
Yes. You do remind me of her father.
JERRY
Hey! That can be taken two ways.
CHELSEA
Just sayin.
JERRY
Okay, wisecracker. Remember when Senator John McCain said that Attorney General Janet Reno was your father?
CHELSEA
That rube. Do you know why it took so long for McCain to release his medical records?
JERRY
No.
CHELSEA
Because the archeologists had to find them first.
IVANKA
(laughs) That's a good one, Chelsea. I'll have to tell my dad. He's always thinking of ways to insult the late Senator.
JERRY
What are you laughing about? You ripped off guests at the Trump International Hotel in DC during your father's inauguration. Raised the price of rooms, meals and rental spaces.
IVANKA
Stealing isn't so easy, Duncan. It's hard work. Otherwise, we'd all be doing it.
CHELSEA
The Trumps are thieves. They redistributed the wealth in America with a tax cut.
IVANKA
Like your parents didn't take money under the table through the Clinton Foundation. Check the pockets of your mother's pantsuits.
CHELSEA
How dare you make such an accusation. I'm going to email her right now to prove you're lying.
IVANKA
You can't.
CHELSEA
Why?
IVANKA
Because she'll delete it.
JERRY
You both worked on your parents presidential campaigns.
CHELSEA
I worked on Hillary's campaigns in 2008 against Obama and in 2016 against the Trumpster. What a bummer in the end.
IVANKA
I was on the winning team. Thank goodness for my brother Donald Trump, Jr, who knows more Russians than Putin.
JERRY
Tell me about your family.
IVANKA
My husband Jared and I have three darling children. Every Passover we go skiing. The kids love playing in the snow and throwing matzo balls at each other.
JERRY
What's their names?
IVANKA
Lox, Ann, Bagels.
CHELSEY
Yummy.
JERRY
So you two were friends before Trump got elected.
IVANKA
Good buds. We went to dinner, shopped. Chelsea even bought clothes from my fashion line.
JERRY
You mean the junk that was made in China.
IVANKA
There's an old Chinese proverb. "Man who live in glass house should change clothes in basement."
JERRY
"Man who runs in front of car gets "tired." "Man who runs behind a car gets "exhausted."
CHELSEA
We also share a dark side. Both of our father-in-laws were in prison.
IVANKA
I think that is so cool.
CHELSEA
Did you know Ivanka and I were forced to sit next to each other at President George H.W. Bush's funeral?
JERRY
Really?
CHELSEA
Her breath was so nasty. I didn't know whether to give her a Tic Tac or toilet paper.
IVANKA
Not funny. You just dissed me on national radio.
CHELSEA
Before I came here today, I looked up Ivanka's family tree and found out she was the sap.
IVANKA
Well. The FBI director told me that you were born on a highway.
CHELSEA
How would he know?
IVANKA
That's where most accidents happen.
JERRY
Man, this is out of control.
CHELSEA
Ivanka. See this long thing in front of your face? I would like to thank my middle finger for always sticking up for me when I need it.
JERRY
See you tomorrow everyone.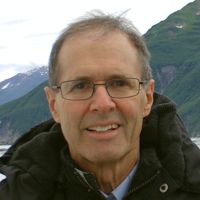 Latest posts by Dean Kaner
(see all)