Wherein our intrepid talk radio host interviews Fox television host Judge Jeanine Pirro.
ANNOUNCER
Live from under a rock in your backyard, it's The Jerry Duncan Show.
JERRY
Good morning listeners nationwide. Is it a good morning? We'll soon find out. Today on the show my guest is Fox television host Judge Jeanine "Road Flare" Pirro.
JERRY
Good morning, Judge.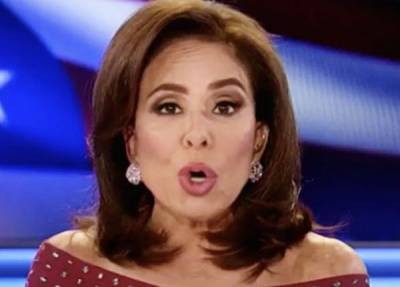 JEANINE PIRRO
What's with the "Road Flare" shtick?
JERRY
You're a hot head.
PIRRO
I am not! People at Fox say I'm very nice. Just ask Sean Hannity and Tucker Carlson. Would they lie?
JERRY
You're mean. So mean that I was looking up the definition for "bitch" and found your name.
PIRRO
Well. You're so mean that the devil gave back your soul.
JERRY
Speaking of the devil. Judges like you can be bribed. Do you know how the blonde lawyer swayed the judge?
PIRRO
Is this a joke?
JERRY
I'm serious.
PIRRO
How?
JERRY
She dropped her briefs.
PIRRO
You punked me! I'm gonna crack your skull open with my gavel, Duncan.
JERRY
Let's talk politics. You're a Trumpster and anti-Democrat. You ran for New York Attorney General in 2006 and lost to Andrew Cuomo. The truth is that you really wanted to be Senator, but dropped out when you realized Hillary Clinton would easily win.
PIRRO
Liar, liar pants on fire. Did you hear about the Democratic Primary? The DNC helped Hillary Kitten catch Birdie Sanders.
JERRY
You're a riot. That's almost as funny as when your real estate lawyer husband Albert Pirro went to jail for 29 months on 4 counts of tax evasion and 28 counts of filing false tax returns. He hid $1 million dollars in personal income tax for 11 years.
PIRRO
I had no idea what was happening. I was too busy on eharmony.
JERRY
While the cat is away, the mice will play.
PIRRO
Yeah. I divorced the schmuck and got back in the dating scene. Every time a woman turns 50, a cougar is born.
JERRY
You got some young studs and a TV show. Pretty good.
PIRRO
You bet. The Judge Jeanine Pirro Show in 2008 and my current show Justice With Judge Jeanine.
JERRY
But own it, you're a Judge Judy rip off.
The studio door slams shut. Whoopi Goldberg enters making a scene.
WHOOPI
That woman is a monster!
PIRRO
Who invited you here?
JERRY
I did.
WHOOPI
Yo, Judge. You wouldn't take my calls when I tried to apologize for kicking you off The View.
PIRRO
Nobody tells their guest to "get the f out of the building." I was on your show to promote my new book about liberals.
WHOOPI
You said Trump was chosen to protect us. It pissed me off.
PIRRO
Trump is protecting America. Jeff Sessions is the most dangerous man in the world, there is a deep state controlling our country, wearing Spanx sucks oxygen out of the brain, and every woman should own a gun to defend themselves.
WHOOPI
Hey, girlfriend. We would have gun control if Trump's mother had used birth control.
PIRRO
You're disgusting. People magazine took a picture of you last summer and it's still printing.
JERRY
(blows a whistle) Time out, ladies. I want you to make peace.
WHOOPI
No way.
PIRRO
Jose.
WHOOPI
You're prejudice!
PIRRO
I'm patriotic. (sings The Star Spangled Banner) Jose! can you see by the dawn's early light, what so proudly we hailed…
WHOOPI
Get the f out of the building, Judge!
PIRRO
(yells) You're so ugly, even Ripley won't believe it!
JERRY
See you tomorrow everyone.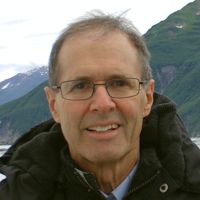 Latest posts by Dean Kaner
(see all)