Wherein our intrepid talk radio host interviews Representative Maxine Waters.
ANNOUNCER
Live from under a rock in your backyard, it's The Jerry Duncan Show.
JERRY
Good morning listeners nationwide. Is it a good morning? We'll soon find out. Today on the show my guest is U.S. House Representative for the 43rd Congressional District of California, Maxine Waters.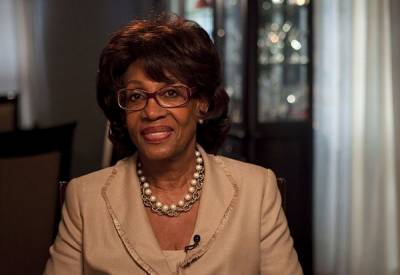 MAXINE WATERS
Hello.
JERRY
There's so much to talk about.
WATERS
Let me start by saying. Someone in this studio farted and as a member of Congress, I'm gonna find out who did it.
JERRY
Get a grip. A fart is a lonely cry of an abandoned turd. Didn't you learn anything in biology?
WATERS
I was too busy disrupting class.
JERRY
You're 81 years olds.
WATERS
Yes, sir. I've been in the House of Representatives for 29 years.
JERRY
And what a run. Chair of the Congressional Black Caucus, ranking member of the House Financial Services Committee, and redefining stupidity on a daily basis.
WATERS
The only stupid thing I did was tell Trump supporters that they weren't welcome anywhere.
JERRY
Yeah. Trump went off the rails after that remark and called you Crazy Maxine Waters.
WATERS
Who cares? Do you know why Republicans insist on supporting Trump?
JERRY
No.
WATERS
Because they believe in taking a baby to full term.
JERRY
I got a surprise for you. Representing the Trump administration is the Secretary of Housing and Urban Development, Dr. Ben Carson.
(shouting) Hey, Sleepy. You're up. Where are you?
The door opens. Then slams shut.
CARSON
Hi Mr. Duncan and Congresswoman Waters. I'll take your questions.
JERRY
Okay. You said that African slaves came to this country to pursue the American dream. Are you nuts?! They were in chains and working for plantation owners for no money.
CARSON
Not my great, great grandfather. He went to college so he could pickup his Master's degree.
WATER
C'mon. You're so stupid. I heard you stuck a battery up your rear and said, " I GOT THE POWER."
CARSON
So. I heard you put two quarters in your ears and thought you were listening to 50 Cent.
JERRY
Let's talk about what just happened this past year.
WATERS
Trump broke all his promises to the middle class. We paid most of the income taxes in this country and the top billion dollar corporations paid zero. I'm so broke, I go to KFC and lick other peoples fingers.
CARSON
I admit things could be better. Take my advice, the safest way to double your money is to fold it over and put it in your pocket.
WATERS
Say what? I think you'd make a good poster for birth control.
JERRY
Who are you supporting for president in 2020, Maxine?
WATERS
Joe Biden is my man. And if he can't do it, I can.
JERRY
You would consider getting into the race?
WATERS
Absolutely.
JERRY
Because it is hilarious is not a good reason to run for office.
CARSON
Maxine is a loser. Her behavior is unruly and turbulent. I understand the human mind, because I'm a brain surgeon.
WATERS
Hey, Carson. Knock, knock.
CARSON
Who's there?
WATERS
Ben.
CARSON
Ben who?
WATERS
Bend over, because I'm gonna kick your butt.
JERRY
Have you ever tried anger management?
WATERS
Yes, I have. Hell hath no fury like a woman scorned.
JERRY
See you tomorrow everyone. Wait! What are you doing with that baseball bat?
WATERS
Your heart is my pinata.
JERRY
Help! I still have a lifetime of insults. Go after Ben.
WATERS
You're right, Duncan. (angry) Lick my boots, Carson or I'll be doing brain surgery after I hit you over the head with my Louisville slugger.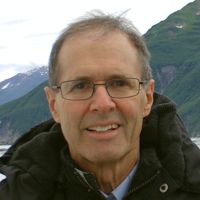 Latest posts by Dean Kaner
(see all)