Never one to miss a brand name marketing opportunity, the president has opened his new Trump Shopping Plaza in Washington DC.
Welcome to the grand opening of the fantastic new Trump Shopping Plaza. Located next door to 1600 Pennsylvania Avenue, Trump Plaza has all the retail outlets you're ever likely to need. Check out these great new businesses:
Trump Hairstylists and Weavers
If you've got an elaborate head of hair that requires the best in styling and interweaving, Trump Hairstylists is the place for you. Experts in comb-overs and hair weaving for more than forty years, we can turn your bald spot and rat's nest of hair into a dazzling hirsute crown. We also specialize in hair growth medications and tonics like Rogaine and Propecia which we will administer in strict confidence so that even your doctor won't know. Drop in within the next ten days for a hair styling or weaving and we'll include absolutely free a skin-bronzing treatment in one of our amazing new fall colors: Harvest Orange, Pumpkin Puree or Corn Cob Gold.
Trump Legal Services
Instead of searching far and wide for legal services, now you can come on down to Trump Shopping Plaza and find the right lawyer for you. Drop in and we'll quickly assess your needs and pair you up with just the right attorney. Whether you're dealing with a tricky conflict of interest situation, a questionable offshore financial transaction or a complicated personal non-disclosure agreement, we've got you covered. We even have aging politicos on staff specializing in spin and dissembling who can confuse just about any fake news practitioner.
Trump Electronics
This is the place for all your electronic goods shopping. You name it; we've got it. From high-speed, high-volume paper shredders to the latest in sophisticated listening and recording devices, Trump Electronics is your one-stop location for today's self-protecting electronic gizmos. We've even got outdated, non-secure smart phones if that's your preference although we strongly advise against using them. Plus, if you act now and spend $200 or more, we'll provide you with a $100 discount at Trump Legal Services to ensure you know the law in your jurisdiction regarding the recording of your conversations by others.
Trump Laundromat
Whether you've got bedding, clothes or questionable currency to clean, come on down to Trump Laundromat where we'll take care of all of your laundering needs. We can help launder your dirty sheets, underwear or foreign bills and instantly turn them into shiny new bedding, skivvies or currency in no time. For your convenience, our coin-operated machines accept various denominations including quarters and Russian rubles. You can do your own laundering or, if you don't have time, leave everything with us and we'll clean up your clothes and cash with our famous same-day service.
The Bank of Trump
Let's face it; not every bank is capable of dealing with your unique financial needs. But we here at the Bank of Trump are sensitive to your peculiar business arrangements and can help you achieve the kind of financing that other banks legally can't provide. Whether you need to temporarily hide some of your money offshore or you just need some extra cash to stay solvent, we're there for you. Most importantly, we're the bank that can loan you lots and lots of money even when so-called traditional banks won't. With branch offices around the world including in Moscow and St. Petersburg, we can find you enough cash to underwrite whatever shaky venture you have in mind.
Trump Election Services
Running for elected office but unsure where to start? Looking to unseat a Congressional incumbent but afraid you just don't have the votes? Then make Trump Election Services the first stop on your voyage to electoral success. We can help you dip into huge pools of anonymously-donated election funds to help swamp your opponent with negative ads. We're also experts in gerrymandering and voter suppression to ensure you get at least a plurality of votes in your chosen district. And for those who need a little help from manipulated social media, we have some eastern-based operatives who will be glad to help you out for no cost at all.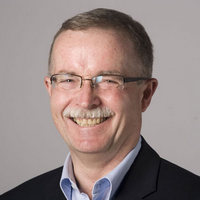 Latest posts by David Martin
(see all)