Making fun of the headlines today, so you don't have to
The news doesn't need to be complicated and confusing; that's what any new release from Microsoft is for. And, as in the case with anything from Microsoft, to keep the news from worrying our pretty little heads over, remember something new and equally indecipherable will come out soon:
Really all you need to do is follow one simple rule: barely pay attention and jump to conclusions. So, here are some headlines today and my first thoughts: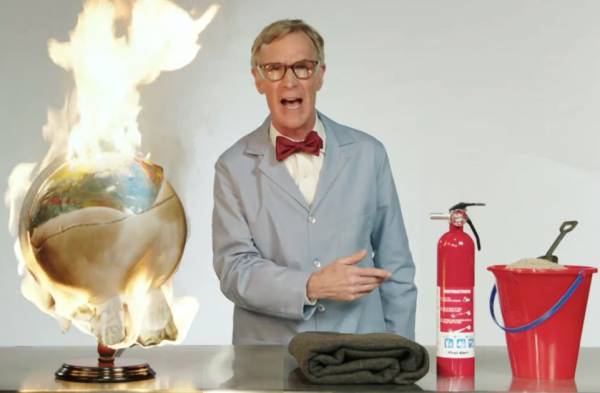 Bill Nye in defense of the Green New Deal: 'The planet's on f—king fire!'
Bill Nye dropping the F Bomb about Climate Change is like Mister Rogers telling you you're f–king up the neighborhood! Damn!
Trump lawyers to need lawyers over fallout from Michael Cohen's lie to Congress
So, MAGA = Make Attorneys Get Attorneys.
Happy 35th Birthday, Mark Zuckerberg
What do you get the guy who has everything on everyone?!
Mom tests positive for opiates after eating everything bagel with poppy seeds on it
Damn, her reputation was totally schmeared.
Newsweek: Trump told supporters Kim Jong Un killed his uncle and displayed his head
… no word as to why Kim had it in for Trump's uncle.
Miami Herald: Scientists discover cocaine in fish tested from English rivers, study say
Hmmmmm, I guess that's why they call them Blow Fish.
Alabama wants to ban abortion, gay sex
Damn, but isn't gay sex the best way to avoid abortions?
Harry and Meghan's son Prince Archie is 7thin line to the throne
… Making him the Tiffany Trump of Royalty.
Attorney General William Barr to House Speaker Nancy Pelosi: 'Did you bring your handcuffs?'
Hey, Barr, you wish!
Police arrest woman, 58, who keeps trespassing at the CIA headquarters and asking to speak to 'Agent Penis'
Ironically, they gave her the shaft.
RIP, Doris Day
We'll never be able to get you or 'Que Sera, Sera' out of our heads.
Felicity Huffman gets 4 months in Prison
Or, she can binge serve all her time in one day as a Netflix prison subscriber.
NBA Draft Lottery happened
Let's face it, it doesn't matter where you go in the NBA Draft Lottery, you'll eventually wind up with a Kardashian.
Trump Tower is now one of NYC's least-desirable luxury buildings
On the upside for Trump, less witnesses for shady meetings with Russians.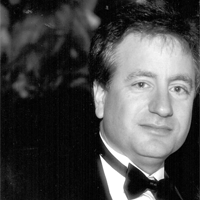 Latest posts by Paul Lander
(see all)