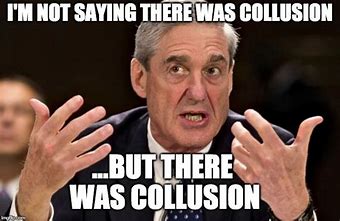 Special Counsel Mueller proves he has a way with words in the bedroom: We have an exclusive on the Unredacted Bedroom Tapes!…
Even in the heat of passion — Ann Mueller did her civic duty & taped her husband Bob for clues to his baffling syntactic Report, in the now-infamous Bedroom Tapes…
BOB
If your Beef Stew was not up to par — I would have told you so.
ANN
Barr. Barr. Barr! I feel like there's 3 of us in this marriage!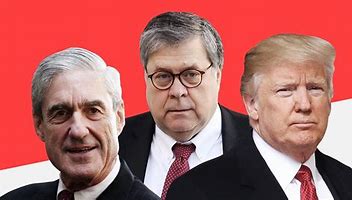 BOB
Well, you've got to admit your signature dish used to have a little somethin' somethin'.
ANN
Cumin?
BOB
Not yet.
ANN
Well, something's going on; I'm jealous — Barr said he had your Baby!
BOB
No, he said, "It's my Baby." You know how bosses are — they try to take your work & tweak it.
ANN
He did more than tweak — he spun, Hon!
BOB
Don't worry — I told Barr there's confusion now about critical aspects of the results of the investigation.
ANN
And, what did he say?
BOB
"Have you ever had Trump's Chocolate Cake"?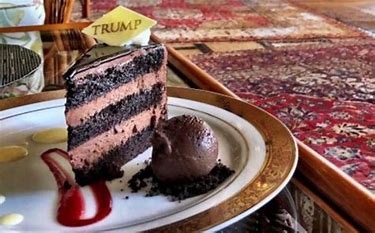 ANN
And, did you ask him if he washed it down with Kool-Aid?
BOB
That's a question I'll answer with the subpoena.
ANN
So, you're going?
BOB
Of course I'm going — this is just called 'Governmental Foreplay'!
ANN
I wouldn't know. BTW — if you're such a straight shooter — last night, you missed my Yoohoo by a mile!
BOB
Oh yeah? Then I hereby… farm it out!
ANN
You mean subletting? You can't just do that!
BOB
Yes, I can… it's called 'delegating'! Let's face it — your offering tonight did not fully capture the context, nature & substance of a meal.
ANN
Speak English, Bob!
BOB
I don't like mushrooms, Ann!
BOB
While this dinner does not conclude that you committed a crime, it also does not exonerate you!
ANN
Then you'll Pardon me?
BOB
Well, let's see how the Brisket goes!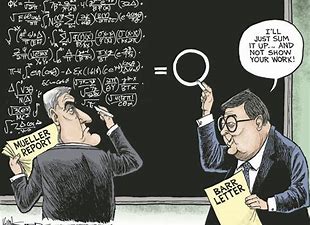 The following two tabs change content below.

Marilyn Sands
Marilyn Sands is a former 80's Stand-Up Comic & Comic Booker. Sold Jokes to Joan Rivers & lesser lights. A Contributor to "Humor Times Magazine" while pitching her 2 Madcap Screenplays & a Stage Play about the 1st Off-Line Dating Site, 'Eden' where Adam & Eve get busy! Proud to announce her new book, "CAN YOU PEE OUTDOORS" On-Line Dating Straight Lines can be purchased now in Paperback & ebook on amazon.com/dp/1733487409 It's for anyone who's ever been Single! And, she says, "If this piece of literature happens to turn up in your John as Toilet Humor - so be it. Who am I kidding - with a Title like I have - I wouldn't be surprised"!

Latest posts by Marilyn Sands (see all)