Wherein our intrepid talk radio show host interviews General Secretary of China Xi Jinping and President Donald Trump.
ANNOUNCER
Live from under a rock in your backyard, it's The Jerry Duncan Show.
JERRY
Good morning listeners nationwide. Is is a good morning? We'll soon find out. My guests today are the General Secretary of China Xi Jinping and President Donald Trump.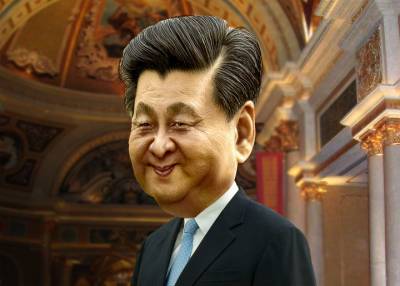 XI JINPING
All men eat, but Fu Man Chu.
TRUMP
If you want pretty nurse, you must be patient.
JERRY
Have you clowns been eating marijuana fortune cookies?
XI
Oh, my fault. I tell baker, cookies for Mar-a-Lago. He think marijuana.
TRUMP
Hey, Xi. What do you get when you eat marijuana?
XI
No cru.
TRUMP
A pot belly.
XI
(laughs) Like you, Trumpster.
TRUMP
Not funny. Not funny.
JERRY
I want to know what you accomplished at the G20 Summit in Japan.
TRUMP
Trade talks will continue. No increased tariffs. This is HUGE.
XI
Now we sell shoes to midgets in U.S.
TRUMP
And we sell our vegetables to China. I'm exporting Jeff Sessions, Scott Pruitt, Wilbur Ross, Ryan Zinke and Tom Price for starters. I'm giving Xi "The Swamp." What a deal. What a deal.
XI
We both winners!
JERRY
General Secretary Xi. What do you do in your spare time? Any hobbies?
XI
I Chinese checkers champ.
JERRY
Did you have stiff competition?
XI
Yes. They stiff. All dead.
TRUMP
That's how it should be. If Tiger Woods and all these golfers just disappeared, I'd be the champ of all the Opens. I wouldn't have to cheat. I wouldn't have to cheat.
XI
I going to read a love letter I write Trumpster.
TRUMP
But I can't cheat on my girlfriend Vladimir Putin. He'll kill me.
XI
Understand.
XI
Roses are red,
Violets are blue,
There's aways an Asian smarter than you.
TRUMP
I'm an extremely stable genius. I plan to bring America back into the 19th century. More coal mines, oil wells as far as the eye can see, and steam locomotives hauling freight coast to coast. By the way, can I get a deal on some Chinese workers to lay railroad tracks?
XI
Will you buy steel from China?
TRUMP
Yes.
XI
How much you pay workers?
TRUMP
Ten bucks an hour and all the food they can eat at Pei Wei.
XI
Can purchase Chinatown in San Francisco?
TRUMP
Absolutely. I'll even throw in the Chinese rapper Vanilla Rice.
JERRY
Trumpster. You're giving away the country!
TRUMP
"I'm not a schmuck. Even if the world goes to hell in a hand basket, I won't lose a penny."
JERRY
See you tomorrow everyone.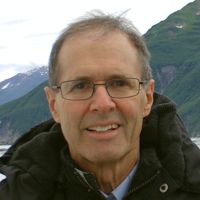 Latest posts by Dean Kaner
(see all)