Wherein our intrepid talk radio show host interviews former Special Counsel Robert Mueller.
ANNOUNCER
Live from under a rock in your backyard, it's The Jerry Duncan Show.
JERRY
Good morning listeners nationwide. Is it a good morning? We'll soon find out. Today on the show my guest is former Special Counsel Robert Mueller.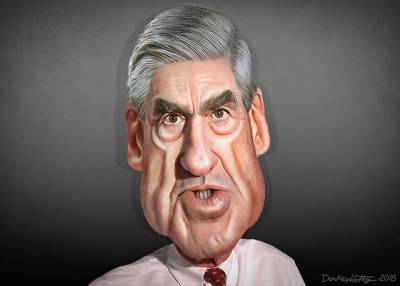 ROBERT MUELLER
Where am I? Who am I? Who are you?
JERRY
Earth to Bob. It's Jerry Duncan.
MUELLER
I'm in hell. Right?!
JERRY
Close. There's a 3 degree separation.
MUELLER
That's a relief. You scared me, Barry.
JERRY
It's Jerry. By the way, my intern told me that you left your car keys in the green room refrigerator.
MUELLER
No wonder there's a can of Pepsi in my pants pocket. I'm freezing my balls off.
JERRY
Is this what I can expect when I'm 74 years old?
MUELLER
According to science, being forgetful is actually a sign you are intelligent.
JERRY
Is that why you watch cartoons and take notes?
MUELLER
Absolutely. You'll find those notes under The Simpsons in Volume 1, page 24 of The Mueller Report.
JERRY
Let's talk about the 448 pages that you wrote about Russian interference in the 2016 Presidential election. Three years of work at a cost of $25 million dollars to taxpayers. Let me read what they said at CNN. "After listening to hours of staccato testimony from Robert Mueller, why didn't Mueller say what he really thinks?" Well?
MUELLER
I have a question.
JERRY
Go ahead.
MUELLER
Who is Mueller?
JERRY
Let me refresh your memory. 200 times during 7 hours of testimony on Capital Hill, you refused to answer questions. You said WikiLeaks was "problematic" when Trump boasted about the hacked emails from Hillary Clinton's account. You wouldn't comment on Attorney General Bill Barr's interpretation of The Mueller Report, and you couldn't explain the 10 counts of Trump's obstruction of your investigation.
MUELLER
You're not my mother.
JERRY
To make matters worse, you didn't go into detail about Trump's friend Corey Lewandowski. He told Attorney General Jeff Sessions to curtail your investigation.
MUELLER
Lewandowski. Isn't he the guy who who wrote The Official Polish Joke Book?
JERRY
Hey, Mueller. Why do Polish names end in ski?
MUELLER
I don't know.
JERRY
Because they can't spell toboggan.
MUELLER
Should I add that to The Mueller Report?
JERRY
California representative Ted Lieu said, "The reason you did not indict Trump is because the Office of Legal Council opinion is you can not indict a sitting President."
MUELLER
Correct. Only if he is standing up.
MUELLER
Guilty as charged!
JERRY
Trump?
MUELLER
No. My cable provider. They doubled my monthly rate.
JERRY
You did say the Russians interfered in the 2016 Presidential elections. This was no hoax and the investigation was not a witch hunt.
MUELLER
The Russians are still meddling in U.S. elections. Is anybody listening?
JERRY
Trump and Putin. See you tomorrow everyone.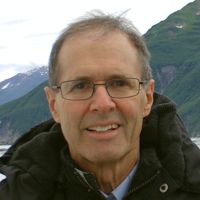 Latest posts by Dean Kaner
(see all)