Wherein our intrepid talk radio show host celebrates the show's 100th episode, with several of Jerry's favorite guests stopping by.
ANNOUNCER
Live from under a rock in your backyard, it's The Jerry Duncan Show.
JERRY
Good morning listeners nationwide. Is it a good morning? We'll soon find out. Today is the 100th episode of our show and several guests are stopping by. I'll make sure that I hurl enough insults to last them a lifetime.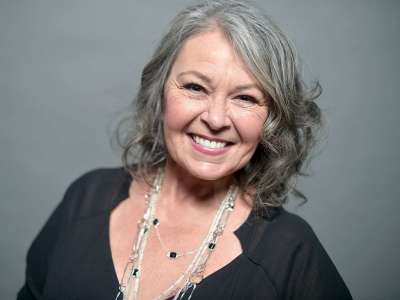 Roseanne Barr surprises Jerry and gives him a bear hug.
JERRY
Jeez. I think you cracked my ribs.
ROSEANNE BARR
I hope so. You creep.
JERRY
Haven't seen you in awhile.
BARR
I've been hidin from the press. Sellin nuts in Hawaii.
JERRY
Are nuts attracted to you?
BARR
Yeah. I grow them macadamias on my farm. My slogan is "I must be part squirrel. I attract all the nuts."
Sarah Palin joins the conversation.
SARAH PALIN
Congrats, Jerry.
JERRY
Wow. Speaking of nuts.
PALIN
You know I'm divorced.
JERRY
I'm not surprised. Your family is a sitcom.
PALIN
Think about it. I'm the only smart person in the clan.
JERRY
That's disturbing.
Rudy Giuliani breaks up the conversation.
RUDY GIULIANI
Hey, Sarah. I'll give you a call. I'm available.
JERRY
Not for long, Rudster. You're going to prison.
GIULIANI
Wait for me Sarah. I love you!
PALIN
I'll wait, Rudy. Remember not to skinny dip with snappin turtles.
Mike Pence greets Jerry.
VICE PRESIDENT PENCE
I'm here to save you from sin. "A bastard shall not enter into the congregation." Book of Deuteronomy 23:2.
JERRY
You're the expert on bastards. You work for one in the White House. Bye bye, Penster.
Alexandria Ocasio-Cortez confronts Pence.
CONGRESSWOMAN OCASIO-CORTEZ
Tue res raro. You are a freak!
PENCE
Get away, Devil Woman. I can't be near you. Satan will find me.
OCASIO-CORTEZ
I joined a satanic cult the other day just for the hell of it. And here's a secret, Veep. Stormy Daniels has raging hormones and likes men with beady eyes.
PENCE
Don't tell my wife.
Maxine Waters surprises Jerry.
CONGRESSWOMAN WATERS
I'm gonna whoop your butt if you make fun of me again. I haven't forgotten the last interview.
JERRY
C'mon. Don't you have a sense of humor?
WATERS
Sure do. I'm impeaching Trump. Ba ha ha ha.
WATERS
Duncan. Chuck Schumer wants to say something. But first I have a question. At what age is it appropriate to tell my dog Rex that he's adopted?
JERRY
Don't hurt the little fellas feelings. He may jump the fence and search for his biological parents.
SENATOR CHUCK SCHUMER
Hi Duncan. I'm here to announce that I'm running for president.
JERRY
You're kidding.
SCHUMER
I am. But seriously, you need to walk in the other guy's moccasins. You have to think what they think. Do you know who said that?
JERRY
Tonto?
SCHUMER
I did. That's how smart I am. Got a perfect score on my SAT.
JERRY
So what? I read every Mad magazine from cover to cover.
SCHUMER
We are all born ignorant, but one must work hard to remain stupid.
JERRY
May the bird of paradise fly up your nose, Chuckles. See you tomorrow everyone.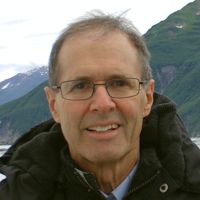 Latest posts by Dean Kaner
(see all)