Presenting an exclusive look at a recently leaked transcript from an upcoming infomercial on the "Quid Pro Quo System":
Tired of all those get-rich-quick schemes that just leave you broke? Well, now there's a brand new system called Quid Pro Quo that can finally deliver on your desire to become wealthy. Let's listen to company owner Don and his good friend Rudy explain how it works: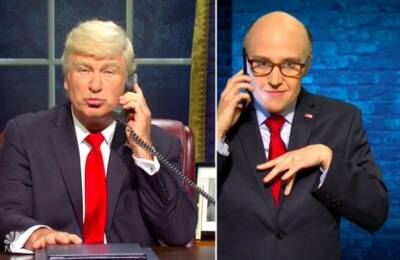 RUDY: I'm here with my pal Don who's going to show you how to become rich beyond your wildest dreams with his simple Quid Pro Quo system. Don, tell the folks at home how it works.
DON: That's right, Rudy. Quid Pro Quo is a simple, straightforward payment barter system that allows you to trade something you have for something of value owned by somebody else. It's that easy Rudy; if you've got a quid and someone's willing to trade you a quo, you're going to make out like a bandit except, in this case, it's all perfectly legal.
RUDY: How did you come up with this fabulous system, Don? Can anyone use it?
DON: Absolutely, Rudy. Anyone can use my system and it's as easy as one-two-three. And that's because I spent decades developing, revising and refining it so you don't have to. After years of stiffing my suppliers, defaulting on bank loans and sticking other people with the liabilities from my various bankruptcies, I discovered a simple method to make money: it's the Quid Pro Quo system.
RUDY: Now, Don, I'm guessing people are saying "Well that's easy for Mr. Trump to say; after all, he's a famous celebrity and the President of the United States. But what about a poor schmuck like me? How do I get ahead?"
DON: It's easy, Rudy. Just look around you and you'll likely find something you have that's of value even to a super-successful business tycoon like me. For example, maybe you're in an executive position in a foreign country and are in need of military supplies. I wouldn't be surprised if you have some dirt on one or more of my Democratic presidential rivals. What might look like trivial information to you could be worth millions to me.
RUDY: But not everyone's a foreign politician, Don. Some folks are ordinary businessmen just looking to keep their companies afloat. Can the Quid Pro Quo system help them?
DON: It sure can, Rudy. There are lots of favors I can do for people just by virtue of my executive position. Folks might be surprised to find out how powerful an executive order from the President really is. And all anyone has to do to benefit from one is to rent a block of rooms from a Trump hotel. And if you're not a big hotel user, just book, pay and don't stay. That way you'll save me a bundle on housekeeping and reservations.
RUDY: I've heard folks complain that some of these transactions might run afoul of the Emoluments Clause of the Constitution or even give rise to impeachment proceedings.
DON: As you well know, Rudy, that's just fake news. People should know that they're free to give me whatever they want and it's all legitimate and aboveboard.
RUDY: So they shouldn't worry about this?
DON: That's right, Rudy. If anyone should worry it should be me since I'm the one taking the benefit, using the dirt or pocketing the hotel cash. And, believe me, I'm not worried. After all, I've been using the Quid Pro Quo system for years without a hitch so I don't see why there'd be a problem now.
RUDY: So, folks, call 1-800-QUO-QUID today and for three easy payments of $69.95, we'll send you the complete Quid Pro Quo package including the reservation numbers for any Trump hotels in your area and a special email address to make e-transfers to Mr. Trump or any of his family members. And if you call in the next hour, we'll even include a free copy of Don's first book The Art of the Deal.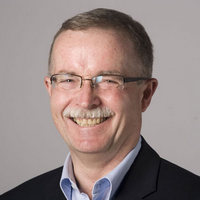 Latest posts by David Martin
(see all)