Recently released FBI statistics show that crime in Newark New Jersey has plummeted 75 percent, ever since Mayor Cory Booker began his one-man night patrols around the once dangerous city. Equipped with nothing except a pair of handcuffs, his honor fearlessly faces off against murderers, drug-dealers and thieves. Last week alone he foiled six armed robberies and two car jackings.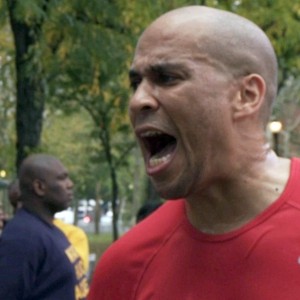 "As a safety measure we tried having a police car secretly tail the Mayor during his patrols," said Detective Alex Rodriguez, a member of Mr. Booker's security detail. "But he saw what was happening and shook the vehicle by scaling a building and jumping from rooftop-to-rooftop."
At a press conference called to announce the capture of several kilos of cocaine from a drug ring that he single-handedly put out of business, Mayor Booker addressed his crime-fighting. "I wish I could do more to help our police force, but my day job doesn't leave me much free time," he told reporters.
The mayor also denied rumors that he was offered the lead in a new Superman movie.
Not all of the mayor's heroics have involved physical danger. Last month when his official car was stuck in traffic on the GW Bridge, Mr. Booker noticed a vehicle stopped on the shoulder.
Inside the stopped vehicle was a woman in labor. After retrieving a first aid kit, the mayor guided the woman through the delivery of a healthy nine-pound boy, subsequently named Cory.
Appreciation for the mayor's extracurricular activities has crossed party lines. While campaigning with Mitt Romney in Ohio, a noticeably svelte and athletic looking Governor Chris Christie told reporters that his new physique was a bipartisan effort.
"Mayor Cory Booker volunteered to be my trainer, and he has me working out like a maniac," the governor said, sporting a tight-fitting muscle shirt that revealed a v-shaped torso.
"If Cory wants to run, I'm endorsing him for Governor in 2013."
Sports fans got a taste of Mr. Booker's heroism in a recent game at the Prudential Center, when the mayor came out of the stands in the fourth quarter to score 25 points for the Nets, including the game-winning three-pointer in overtime.
"I've never been around such an inspirational player before," said Nets coach Avery Johnson. "And to think he did all this while wearing dress shoes."
But the Nets will have to get along without their newest star. During an interview with WFAN's Mike Francessa Mr. Booker told listeners that he will be hanging up his jersey.
"Playing basketball would take away too much time from my civic duties," he said. "I mean, what would happen if a fire broke out while I was on the court?"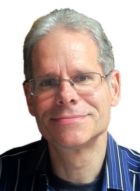 Latest posts by Ben Krull
(see all)