Ripping the Headlines Today, 2/2/16
Making fun of the headlines today, so you don't have to
The news doesn't need to be complicated and confusing; that's what any new release from Microsoft is for. And, as in the case with anything from Microsoft, to keep the news from worrying our pretty little heads over, remember something new and equally indecipherable will come out soon.
Really all you need to do is follow one simple rule: barely pay attention and jump to conclusions. So, here are some headlines today and my first thoughts: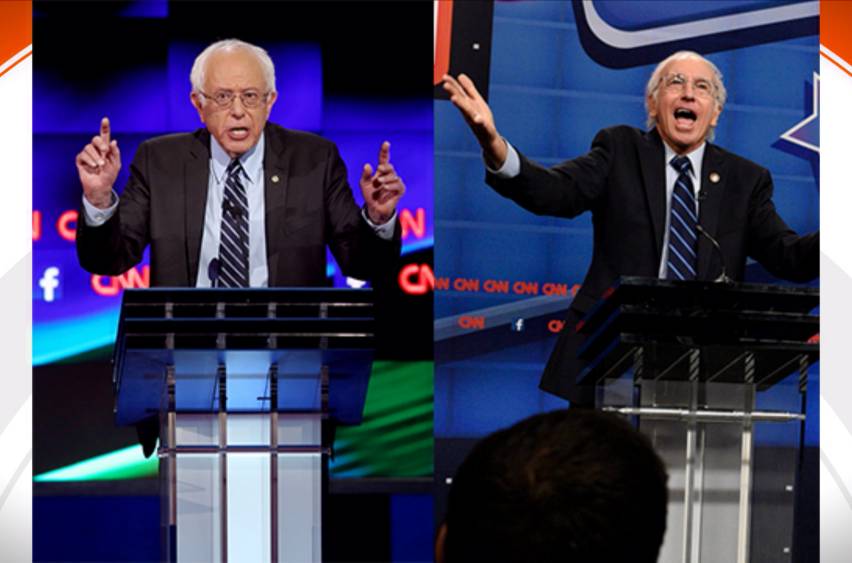 Secret Service to protect Bernie Sanders
And, just to be sure, also Larry David.
7.2 Earthquake hits Alaska
Sarah Palin: Stop it, Obama.
Peyton Manning is going back to the Super Bowl
Glad to hear it, now he might be able to land some endorsements.
Is Donald Trump afraid of Megyn Kelly?
In fairness, she looks like she's a divorce attorney away from looking like his first two wives.
Joseph Fiennes will play Michael Jackson
In a fair world, Ralph Fiennes should play Michael and Joseph should play Jermaine.
Gov. Christie calls for state takeover of Atlantic City
Some guys will do anything to cut in line at the all you can eat buffets.
NASA released pics of the snowstorm from space
And, still no sighting of a black actor nominated for an Oscar.
The secret is out: The Apple car is coming
It's actually here but is lost because it uses Apple Maps…
RIP Abe Vigoda
This would be a great time for him to sit up and say, 'Gotcha again.'
Former MLB pitcher John Rocker supports Donald Trump for president
So, pair that with Palin's, he now has the support of Rocker and 'Off Her Rocker.'
Study says bacon is as carcinogenic as cigarettes
You might as well write a suicide note if you have smoked ham.
Xerox to divide into two companies
Xerox to divide into two companies
Xerox to divide into two companies
Kourtney Kardashian: TV personality describes how to eat 'Kit Kat' candy bar in video
I'm guessing a 'Popsicle' would have been too obvious.
Rick Perry endorses Ted Cruz
Wondering if he remembers all three countries Cruz is from.
The following two tabs change content below.
Paul Lander
Paul Lander is not sure which he is proudest of -- winning the Noble Peace Prize or sending Sudanese peace activist, Fatima Ahmed Ibrahim, to accept it on his behalf, bringing to light the plight of central Africa's indigenous people. In his non-daydreaming hours, Paul has written and/or Produced for shows on FUSE, Showtime, The Disney Channel, ABC Family, VH1, LOGO, XM/Sirius and Lifetime. In addition, he's written standup material that's been performed on Leno, Letterman, Conan, "Last Comic Standing," etc., Hobo Pancakes and Humor Times. Now, on to Paul's time-commanding Special Forces in Khandahar… (See all of Paul's
"Ripping the Headlines Today" columns here
.)
Latest posts by Paul Lander (see all)
Like the above content? Leave a comment below! Get notified of new content on HumorTimes.com: Subscribe via email!