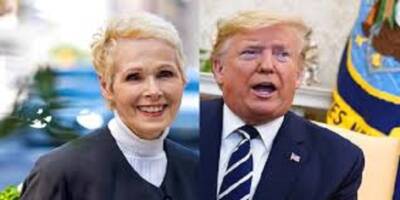 Cock & Bull Stories: E. Jean Carroll gets her day in court, Donald Trump's Tie gets caught in his zipper – News at 11!
Donald Trump's whole political experience on the world stage is full of cock & bull stories and can be wrapped up in one line from one of his rallies:
"What you're seeing & what you're reading is not what's happening!"
'Gaslighting' at its best!
Take his $130,000 – Please!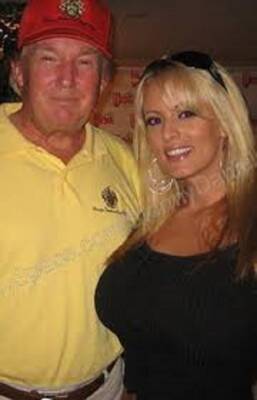 As we all remember, Donald Trump denied any affair with Stormy Daniels yet he admitted to personally reimbursing his personal lawyer, Michael Cohen for her payoff of $130,000.
Whew!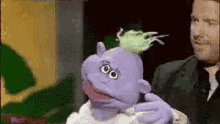 Remember this one? "Do I look like I need a Hooker"?
Well, I guess not with a quote like:
"You know, it really doesn't matter what the media writes as long as you've got a young & beautiful piece of ass"!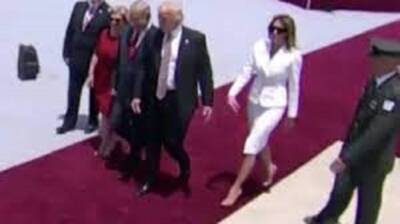 How's that working out for ya?
Champ of finding any legal loophole, Trump now claims his 'Trump Organization' does not exist as a legal entity because it's just Branding shorthand – therefore, how can you sue it?
I don't want to put words in his mouth but…I think he'd say: 'Stormy Daniels doesn't exist either – she was an Inflatable Doll'!
Just for accuracy sake, according to Stormy's book – she didn't have sex with him for money. She had sex with him because he promised to feature her in his hit TV Show, 'The Apprentice' – but he never did!
Tell me about it! haha
Years later, when Trump was planning his Presidential bid – that's when his lawyer offered Stormy the hush money to not talk about his 'Roll in the…hey, you're on my hair' afternoon!
Mr. Trump, what were you thinking? You had sex with a Porn Star who could spot a funky Toadstool Dick in a mucky forest of Truffles any day!
In fact, on stage she said, "It was the worst 90 seconds of my life"!
And, she has standards too – she has a measuring tape on her Garter Bell & it starts at 7 inches!
But, I've got to hand it to Author/Advice Columnist E. Jean Carroll who reluctantly got those 4 inches in the mid 1990's, but got lucky in 2019, with a New York law called 'Adult Survivors Act' – a one-time window to sue for Battery even if the statute of limitations has long since expired.
And, the Trial comes up in April!
There is a G-d!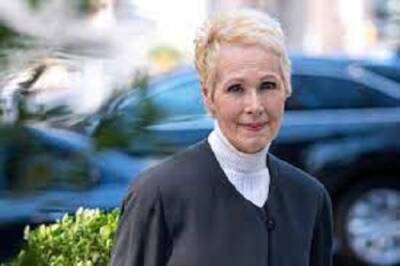 Ms. Carroll says this assault took place in Manhattan's Bergdorf Goodman's Department Store after a chance meeting with Donald Trump who sweet-talked her to help him buy a gift for an unnamed woman.
Moments later, I assume they found themselves wrestling over 'Mirror Time' in a Women's Dressing Room & before she knew it…well, read her book!
E. Jean says the whole thing lasted less than 3 minutes & years later when it got out, Trump responded in his usual perverted tell-tale revealing way:
"She's too ugly to Rape", "She's not my Type", "It never happened", "I never met her" & "It's political & she just wants to sell books"!
My bet would be that Trump would probably spin the narrative once again:
'I moved on her like a bitch – but it didn't count because she didn't exist either – she was a Department Store Mannequin'!
MORAL: Don't agree to help pick out a gift for another woman & whatever you do – never greet a man & say, 'Hi Donald'!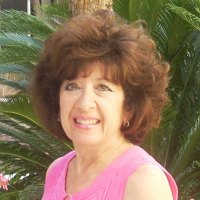 Latest posts by Marilyn Sands
(see all)