Wherein our intrepid talk radio show host interviews Nikki Haley and Elizabeth Warren.
NIKKI HALEY
I'm Republican Nikki Haley and I'm running for president of the United States of America.
ANNOUNCER
From under a rock in your backyard, it's The Jerry Duncan Show.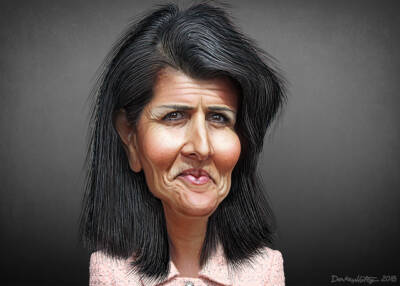 JERRY
Good morning listeners nationwide. Is it a good morning? We'll soon find out. Today on the show my guests are Nikki Haley and Elizabeth Warren, former US Ambassador to the UN and Massachusetts Democratic Senator, respectively.
HALEY
Hi Y'all.
ELIZABETH WARREN
Good morning, Jerry. Call me Running Bear.
JERRY
Running Bear?
WARREN
I took a DNA test and it turns out that I'm part Cherokee.
HALEY
I'm a real Indian.
JERRY
That's because your parents are from India.
HALEY
C'mon, Jerry. There's a big difference between us. I'm charming. The Senator looks like an angry nun that just got kicked out of a convent.
JERRY
Nikki. The only thing you can charm is a snake. Let's take a look at your policies.
HALEY
Okay.
JERRY
You oppose abortion rights with no exceptions. Oppose Medicaid and Affordable Health Care. You want to transform Medicare into a voucher program.
HALEY
I'm a generational change. Why not try it?
JERRY
One more thing, mongoose breath. You want to eliminate the corporate income tax. Corporations that rake in billions of dollars pay less taxes than me. And it's not fair to take it out on lazy people. They didn't do anything.
WARREN
She's in the back pocket of oil companies and big pharma. It's all about not taxing the rich. I'm a minority.
HALEY
Come on, Paleface. You used that baloney to get into Rutgers Law School.
JERRY
Haley. I'm going to get to the bottom of this feud. Who's your favorite baseball team?
HALEY
Cleveland Indians.
JERRY
How about you, Warren?
WARREN
Atlanta Braves.
JERRY
Haley. Your favorite football team?
HALEY
(starts doing the tomahawk chop)
Kansas City Chiefs. The 2023 Super Bowl champs!
JERRY
Warren?
WARREN
Washington Redskins.
JERRY
Okay. For the title of The Real Indian and a free shopping trip to The Dollar Store.
JERRY
Warren. What kind of pets did you have growing up?
WARREN
A dog and two cats.
JERRY
Haley?
HALEY
A monkey and a snake.
JERRY
(bells go off and confetti falls on the set)
We have a winner! Congratulations, Ambassador Haley. You're the real Indian! Here's a twenty dollar bill to shop at The Dollar Store. Courtesy of The Jerry Duncan Show.
HALEY
I will cherish this moment forever. Thank you, Jerry.
JERRY
Senator Warren. What are you doing to help Democrats win elections?
WARREN
Going to run again for president in 2024. I believe in consumer protection from banksters and Wall Street. Medicare for all, more money for public school education, and regulations on pollution to save the earth from global warming.
HALEY
What a bunch of malarkey! I believe in school choice, so rich kids can be subsidized by the American taxpayer. Do you have any idea what it's like to be deprived of a second home? The problem is too many immigrant children are dumbing down our schools. It's costing us billions and draining the Federal budget.
JERRY
Interesting that you're worried about a budget. Considering you can't manage your own household. $450,000 in mortgage and credit card debt. That was the reason you left the UN, so you could make more money in the private sector.
WARREN
Yeah, Haley. Why can't you buy clothes at Goodwill like some of us?
HALEY
If it's owned by Neiman Marcus, I'll take that into consideration. For your information, debt means you have more fun than you were supposed to. Anyone who lives within his or her means suffers from a lack of imagination.
JERRY
The Senator is going to help bail you out, Haley. She's lowering your taxes. You'll finally be financially secure.
WARREN
Ambassador Haley. Remember the Chinese words "Dung on Mai Shu."
HALEY
What does that mean?
WARREN
You stepped in deep doo-doo.
JERRY
Senator Warren is your last hope. But it will cost you.
HALEY
What do I need to do?
JERRY
You must give up your title of The Real Indian to Senator Warren. She needs it for her campaign.
HALEY
Are you messing with my head? That's impossible.
JERRY
Impossible is lighting a match on a bar of soap. Nikki Haley and Elizabeth Warren everyone. See you tomorrow.
The Jerry Duncan Show
(c) Dean B. Kaner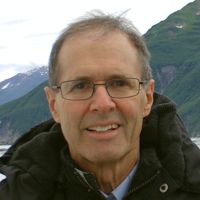 Latest posts by Dean Kaner
(see all)