A balloon flotilla, featuring Disney characters depicted by 99 balloons, heightens fears of escalation between U.S. and China.
U.S. President Joe Biden announced today the launch of a flotilla of 99 balloons to float over China. The action is in response to the recent incursions over U.S. skies by China's spy balloons.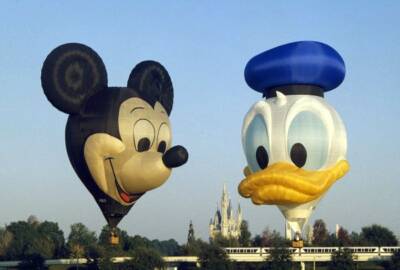 "It's important that we secure American skies, and at the same time send a message to the Chinese regime that the U.S. will prevail in the balloon race," stated Biden.
The balloon flotilla was developed and launched at a secret site near Disney World, Florida. "We wanted to avoid using the Cape Canaveral launch site in order to gain the element of surprise," said Gen. Mark A. Milley, Chairman of the Joint Chiefs of Staff.
Chinese authorities will likely be highly surprised to see giant images of Mickey Mouse, Goofy, and Florida Gov. Ron DeSantis floating from 20,000 feet to 60,000 feet over their skies. "We also want to send (China's) President Xi Jinping a personal message from the American people about what we think of him, and so this led to a partnership with Disney," said Milley.
Roger Iger, CEO of Disney, explained the inclusion of Ron DeSantis' image among the otherwise traditional Disney cartoon images. "His antics and rhetoric regarding the LGBTQ community, Women's health care, Black Studies, and the Don't Say Gay education bill are cartoonish at the highest level. And so fittingly, his balloons will be floating at the highest level, 60,000 feet." Iger stated that the balloon flotilla has a special Disney message to China, and to all Republicans. "Don't mess with The Mouse!"
Included in the balloon flotilla are six giant, inflatable sex dolls bearing the image of Xi Jinping. The images will clearly be a huge embarrassment to China's president. There will likely be an immediate urge to shoot them down. General Milley explained that the tactical reason for the dolls' inclusion was to put Chinese authorities in a double bind. "Under Chinese law, the willful destruction of an image of President Jinping is an act of treason, punishable by execution. So, they're damned if they do shoot them down, and damned if they don't. Totalitarian regimes are vulnerable by their inherent lack of satire."
Some controversy has arisen regarding the selection of ninety-nine as the number of balloons in the flotilla. President Biden explained that this was a nod to NATO ally, Germany, and the eighties German pop band, Nena. "They released a song in 1983. Ninety-Nine Luftballoons. It was kind of a peppy tune. The Joint Chiefs of Staff liked it too. We had a bit of a sing-along."
However, some Black entertainers were furious at the choice. "No diversity in balloon songs," tweeted Ye. "Too many Jews making balloons. Although I firmly stand against antisemitism," tweeted comedian, Dave Chappelle.
The next chapter in the China – U.S. balloon race is up in the air for now, and unlikely to deflate tensions between the two countries any time soon.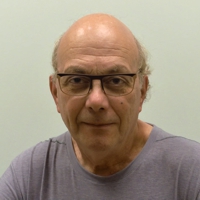 Latest posts by David Wollman
(see all)