Donald Trump's 78 charges are closing in on the greatest single season performance across all sports: Wayne Gretzky's 92 NHL goals.
Cheers erupt from the Mar-a-Lago Club on August 3rd, when a televised news conference by Special Counsel Jack Smith introduces four new charges against former President Trump, bringing the total to 78 charges. The rowdy celebrants aren't Democrats or anti-Trumpers, however. Trump's closest supporters, admirers and members of his inner circle are gathered in The Donald J. Trump Grand Ballroom to toast the man they hope to call The G.O.A.T. – The Greatest Of All Time.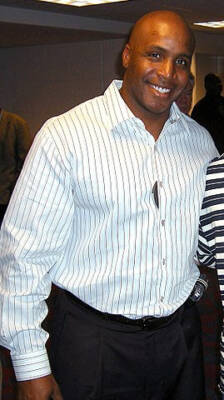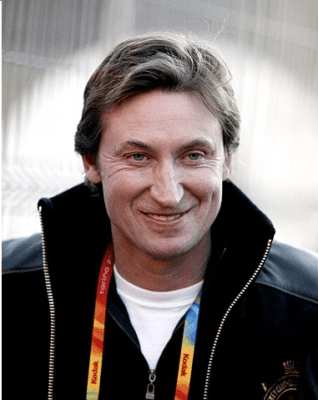 "Isn't that something!" gushes House Speaker Kevin McCarthy (R-CA). "He'll be the G.O.A.T. soon. He beat Barry Bonds!"
Rep. Marjorie Taylor Greene (R-GA), champagne bottle in hand, chimes in, "Yah, and everybody knows Bonds' home runs were juiced by steroids! Look at the asterisk."
Trump insider Rudy Giuliani, glasses and necktie askew, undershirt protruding from under his rumpled jacket, shambles to her side. "Marjorie," he solemnly advises, "There are, in fact, no asterisks beside the name Barry Bonds in baseball's record book."
A profanity escapes as she slurs, "Hey Mitch-ee, lesss impeach Barr-ney Bonds for "high" crimes, get it? The Senate Minority Leader (R-KY) is clutching an hors d'oeuvres tray and staring vacantly into space. He blinks.
This draws the ire of Melania Trump. Striding up to him and snatching a celery stick, she hisses, "Stop staring at my ass. You're the only goat around here!" Offering an indifferent "hip, hooray" and extending a middle finger to the crowd, she wheels around and abruptly disappears. Swallowed up by the sea of sycophants.
Hidden in the thick cannabis clouds, the voice of disgraced Republican Congressman George Santos (R-NY) suddenly floats above the rousing choruses of "G-O-A-T, U-S-A. G-O-A-T, U-S-A". "No one will beat Gretzky's 92 goals," he mourns. "Not even me."
Former Arizona Republican gubernatorial nominee, Kari Lake snaps, "Well anyway, it's just hockey. And he is a Canadian, after all. So, he doesn't really count. He's like a fake elector, see? After the next indictment, we'll just add up the new charges, do our own recount and declare Donald the new Greatest Of All Time."
In a corner, an exuberant crowd gathers to watch the FOX news special on Donald Trump's latest achievement. From San Francisco, Barry Bonds reflects, "This guy has never set foot in a gym. Yet in a few short months he's got 78 charges? And apparently more to come? You cannot get that level of performance without chemical enhancement. I never used it. I'm clean. But if he breaks the all-time single season mark, then there should be an asterisk against his name."
On the set of his latest sportsbook commercial shoot, the current G.O.A.T., Wayne Gretzky reflects. "I look forward to seeing Mr. Trump break my record. Records are made to be broken. I've had mine since 1982. He's worked hard at it, and if he breaks mine, I'm happy to call him the Greatest Of All Time."
Shaking her head, Melania Trump sniffs, "You mean, The Grossest Of All Time."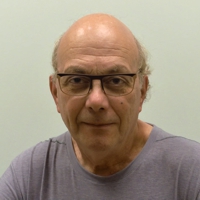 Latest posts by David Wollman
(see all)