Predicting the wackiest events of 2013
Which celebrity will get sued for slugging a paparazzi? Which politician will get caught cheating on his spouse? Whose alcohol-inspired tweet will keep late night talk show joke writers busy? Here is your opportunity to predict the wackiest events of 2013. Register your answers at www.theMayanswerewrong.com.
THE EMMY AWARD WILL GO TO:
A) Modem Family: a sitcom about a family that communicates only through the Internet, even though they live under one roof.
B) The Big Bang Is Just A Theory: Rick Santorum stars as a crusading San Francisco school board member, trying to make the Bible the official text book for science class in 2013.
C) Mad Man: A white male politician from the 1950s time-travels to contemporary America, where he joins the Tea Party and makes mandatory typing classes for women the cornerstone of his education policy.
D) Homieland: The lead vocalist of a hip-hop band suspects that his drummer has infiltrated the group, with the goal of turning it into a classical music orchestra.
THE BIGGEST POLITICAL GAFFE WILL BE:
A) "Too bad he can't govern as well as he talks." Tweeted by Vice President Biden, during the 2013 State of the Union address.
B) "Have you noticed how HOT Pelosi is looking these days?" John Boehner text message, intended for Paul Ryan, but mistakenly sent to Ryan Seacrest.
C) "I like the idea of rolling out Rubio for the talk shows and giving them a bunch of free stuff." Republican Chairman Reince Priebus caught on an iphone video, while talking with donors about how to win the Hispanic vote.
COMEBACK OF THE YEAR:
A) Paula Broadwell opens a women's fashion line of bare-armed tops.
B) Elmo is named the Penn State Mascot.
C) A noticeably bulked-up Lance Armstrong switches sports to play Major League Baseball in 2013 and sets a single-season home run record. Suspicions arise, however, when one of his urine samples shows an elevated level of chutzpah.
THE MIDDLE EAST:
A) Will see the arrival of the Messiah, who upon surveying the situation, converts to Buddhism.
B) Will go from Arab Spring to nuclear winter.
C) Will make the Middle Ages look modern by comparison.
D) Will merge with the Big East, to become eligible for college football's Bowl Championship Series.
MITT ROMNEY:
A) Will partner with Donald Trump to open a men's hair salon that specializes in wind-proof haircuts.
B) Will partner with Rick Perry to open a Cayman Islands casino, where the minimum bet is $10,000.
C) Will check into rehab for a caffeine addiction, after being ejected from a Starbucks for shouting about the injustice of Baristas who pay no taxes.
2013 BEST SELLING BOOKS:
A) Cyber Security For Dummies, by David Petraeus. With a forward by General John Allen.
B) I was Abducted By Aliens: My journey aboard spaceship Tomkat, by Katie Holmes.
C) Other People's Money: How to waste millions in campaign cash and still keep your Wall Street Journal column, by Karl Rove.
SECOND TERM CABINET APPOINTMENTS:
A) Director of the Fish and Wildlife Service: Michelle Obama, who bankrupts the beef industry by placing cows on the endangered species list.
B) EPA director: Al Gore, who issues a rule requiring that U. S. Oil fields convert into wind farms.
C) Treasury Secretary: George Papademos, the former Greek Prime Minister.
D) Supreme Court Justice: Bill Mahr, who takes the oath of office with his hand on Darwin's "Origin of Species."
THE NFL:
A) Will help revolutionize highway safety research by encouraging its players to moonlight as crash-test dummies.
B) Will merge with the NHL in 2013 to form the National Fighters and Headbangers League.
C) Will come to stand for Narcotics, Firearms and Lunatics.
THE FISCAL CLIFF:
A) Will end with a plunge off of Mt. Everest.
B) Will end in victory for Democrats, after White House envoy Don Corleone presents Republicans with President Obama's offer.
C) Will end in victory for Republicans, after Grover Norquist hypnotizes the President and gets him to sign his tax pledge.
OLD WORDS GIVEN NEW MEANINGS:
A) Underwater: Used to describe U. S. cities located near lakes, rivers, or oceans.
B) Latino: A synonym for "registered Democrat."
C) Dinosaur: Republican Party symbol–replacing the elephant.
D) Healthcare: A system consisting of doctors, hospitals and insurance companies for the distribution of marijuana.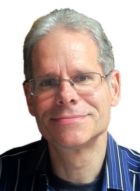 Latest posts by Ben Krull
(see all)