Could a buried provision in the Sequestration bill finally get Congress to act?
The dreaded Sequestration is upon us. Which is much like the feared Fiscal Cliff. Which is similar to the 2012 Mayan Apocalypse. Which is related to Y2K. Which is similar to the Bush II administration… wait a minute! That was a real disaster that actually happened! Brrrrrrr… and scary too!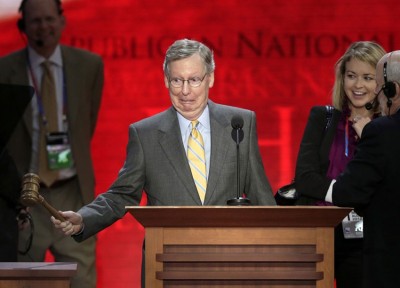 Both sides are giving us horror stories that are like the really cheap ghost story books that you find in dollar stores. They are also about as flimsy and thin as those inexpensive Halloween masks that your mother bought you as kids that collect a teaspoons worth of spittle every time you breathe out. Of course, the cuts don't hurt the big boys, they hurt the little people like us.
Until now.
Unbeknownst to the Senators, Legislators and other members of the ruling elite, there is a whole section of clauses hidden in the obscure and thick wording of the Sequestration that cuts their pay to half, eliminates their insurance, cancels their Secret Service protection, wipes out their perks and states that they have to clean their own dishes. Government officials, notorious for not thoroughly reading bills brought to their desk are in for a rude awakening once the Sequestration gets going full swing.
Already a couple of lower echelon staff have discovered the oversight and are frantically trying to reach their bosses with the news before the Sequestration gets too entrenched. This is hampered by the fact that it is difficult to get through to the exclusive golf clubs and upscale foreign bordellos where they are holed up. The staff themselves have a great interest in reaching them because they will be the first to feel the budget ax.
Word has quickly spread throughout the underground Internet where people such as you and I are eager to watch as they realize their mistake and start running around like weasels with their heads cut off. Much like we have to do at the low paying crap jobs which are available to the working class in our modern America at the moment.
– – – –
FLASH NEWS UPDATE! Both Congress and the Senate have met in an emergency session starting at 3 AM eastern time to resolve the Sequestration crisis. Senators and Legislators have been catching red-eye flights to make sure they get new proposals passed before their perks start disappearing.
Politicos across the Washington spectrum started panicking when their Congressional credit cards started voiding their purchases all around the globe. Angry calls from spouses on shopping sprees suddenly flooded cell phones throughout Washington.
YET ANOTHER FLASH NEWS UPDATE! Washington in an amazing feat of speed and focus passed a set of bills in a record 55 minutes at 3:55 eastern time this morning. This now sets the Guinness book of world records for the shortest amount of time for Congress to get anything through its doors. Congressmen were seen wiping their foreheads in relief as they left.
Unfortunately, they only passed bills related to their benefits and pay. The rest of the countries citizens will have to wait until they reconvene on Monday.
If not longer.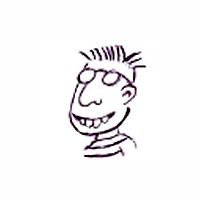 Latest posts by Roger Freed
(see all)