Barrack Obama has seen better days
The perfect time to address disappointment is go to never and wait. Most of us would rather speak of inadvertent bowel movements in public. Especially when the person you're bummed with is a loved one. Whatever it takes not to look them in the eye: going so far as to hold your hands over your ears making woo-woo noises. Folks have been known to sleep in the garage.
It's the Democrats sleeping in the garage these days, because they cannot make eye contact with the leader of their own party. The liberal exodus off the presidential bandwagon has become so monumental, we're approaching klaxon fire-drill evacuation levels. AAUUUGUAH!
"Not really sure." "Didn't know." "So sorry." The last couple months witnessed a bout of administration policy blunders that made the rounds of disastrous to calamitous with a side trip to fiasco. To his compatriots, the phrase Barack Obama Leadership Skills, is similar to saying Paula Deen Apollo Theater bookings.
The situation has pretty much distilled down into three camps. The portion of the party a little to the left of Fidel that will never be happy until Barry twitches his nose and world peace and an end to planetary hunger simultaneously fall out. The centrists who don't quite understand what all the hubbub is about or why everyone is so mad at the president. After all, he hasn't done anything. And Joe Biden.
Not all the fault should be laid at the president's feet. He was hailed by progressives as a savior who would part the heavens and cause yoga pants to rain down on them like snowflakes. Which was understandable, because after all, he was, ostensibly a Democrat, and following eight years of George W. Bush, Cardinal Richelieu would have seemed progressive.
But in truth, Barack was always a middle-of-the-road kind of guy. A facilitator who brought people together. Of course, the only way to bring the squabbling children inside today's Beltway together is through the use of a wind tunnel, fire hose and 55-gallon drum of industrial-strength glue.
Obama's strengths are inspiration, vision and focus. Turning him into a bipartisan baby sitter is like throwing a saddle on a fish. You don't send a constitutional lawyer into the Wrangler National Rodeo Finals and expect him to end the night wearing a Champion Bullrider trophy buckle.
But with confused dithering on Syria, followed by a government shutdown and then an Affordable Care Act rollout less nimble than a giraffe in a disco, Democrats are falling off the Presidential bus faster than milk sours in Mexico on an August afternoon. Fall off? Jumping off. Like Maui sunbathers at a stop sign next to a complimentary sand-out-of-your-butt plastic spatula stand.
Of course, this is the moment in a second term where this sort of thing goes down. Reagan had the Contras. Clinton had Monica. Bush had Katrina. And now Obama has miasma.
But don't count him out. No matter what you think of Obama's policies, you got to admire his ability not to get involved in them. He's the opposite of a super hero. He's a Zero Hero. And if you're looking for a silver lining, we can all agree he's starting to make Joe Biden look presidential. Maybe that's the plan, man.
Will Durst's new one-man show, "Boomeraging: From LSD to OMG," in its final five shows: through Dec. 17 every Tuesday at the Marsh, San Francisco. themarsh.org. Or willdurst.com to find his calendar.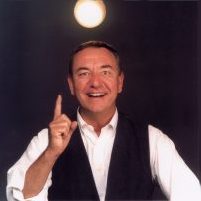 Latest posts by Will Durst
(see all)