The sports world has Richard Sherman to thank, again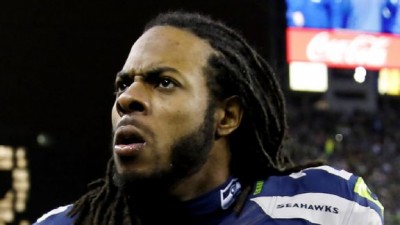 While practicing for the upcoming Super Bowl held at MetLife Stadium in East Rutherford, New Jersey, Seattle Seahawks cornerback Richard Sherman became so frustrated at the wintery conditions he screamed at the snow on the ground and caused it to melt.
"When you try me with sorry precipitation like snow, this is the result you gonna get! Don't you EVER fall on me or cause me to slide on the field!" Sherman told the Humor Times.
Because of Sherman's actions, NFL commissioner Roger Goodell has announced that this year's Super Bowl will go on as scheduled.
Meteorologists aren't sure why the snow melted because of Sherman's screaming. One meteorologist suggested that the heat of a young, confident black man overwhelmed the white stuff on the ground, resulting in the melting and retreating into the ground.