Bad week for old white racist men
It wasn't what you would call the most favorable week for old white racist men. Then again, these weeks, not many are.  How bad did it get for ancient intolerant Caucasian males? Bowling ball dropped on your little toe from a height of nine feet bad. Brazilian soccer stampede bad. Donald Trump testifying at your rent-hearing bad.
First, Cliven Bundy, the Nevada rancher who patriotically refuses to pay grazing rights on government land, tried to stretch his 15 minutes of fame a few microseconds too long, expanding his realm of influence into the field of behavioral sciences by buttonholing a New York Times reporter: "I want to tell you what I know about the Negro." He proceeded to execute a wonderful performance piece from a 1870s traveling minstrel show. Al Jolson would have been proud.
But, alas, the grizzled xenophobe denied any ironic context and the hemming and hawing that followed would have kept sewing circles in the state of Iowa busy for month. Even his posse of right wing militia supporters disappeared like dew on the sun.
Then, Donald Sterling, owner of the Los Angeles Clippers, was acknowledged to be the voice of an audio recording so racist, it made Mr. Bundy sound like the recipient of an NAACP Lifetime Achievement Award. An award about to be bestowed on the exact same NBA owner of which we speak. For the 2nd time. You can't make stuff up like this.
Since African-Americans make up 76 percent of professional basketball players, and figure prominently in the marketing and as consumers, you could say the NBA's brand new commissioner, Adam Silver, (yes, it's a Sterling-Silver thing) was encouraged to take swift action. You could also say carpet tacks make lousy dessert topping.
He banned the team's owner from attending any games or entering any Clipper facility or participating in any business decisions of the Clippers or NBA. For life. Hope the guy lives to be 110.
He's even prohibited from using the word clippers. From now on, the Sterling household will only stock nail-trimmers and beard-scissors in their medicine cabinet. "Remember Shelly, it's my money holder. Not a clip." For life.
When will everybody realize this whole black/white thing is plain ridiculous? Nobody's white. If we were actually white, we'd scare the bejesus out of each other. People would take to carrying around garlic and crosses and wooden stakes to wave and stab. Even albinos are an off-white. Beige. Tawny. Ecru. Eggshell. Desert Stone. And if you ever run into anybody who's the same hue as that flesh colored Crayon in the big box of 88, be afraid. Be very afraid.
Conversely, no one's truly black. If they were really black, they'd be absorbing light and we'd keep bumping into each other. Hell, the NBA Finals would be a blur. "And there's David Lee and a bunch of other guys. I have no idea what's going on. It's up. It's in. Yes!"
Although some founding fathers found support for their exclusionary views in the Bible, prejudice has always been hard to rationalize. Pre-schoolers know that if you take the time to get to know someone, you'll discover a thousand reasons to loathe and despise them. On an individual basis. Prejudice people are just plain lazy. And stupid. Lazy and stupid and smell like ham butts. Without the ham.
Will Durst is a nationally acclaimed, award-winning political stand-up comedian and writer. His column has been published in the Humor Times magazine for over 20 years. Go to willdurst.com to find about more about his CDs, including "Elect to Laugh," and check his calendar of personal appearances, including his hit one-man show, "Boomeraging: From LSD to OMG."
---
To see our extensive collection of professional cartoonists' work, visit our Political Cartoons sampler, our political Cartoon Galleries, non-political Single Panel Cartoons and our International Political Cartoons sampler. If you like to draw, you may want to submit a cartoon to our User-Created Amateur Cartoons page. If you'd like to try your hand at captioning cartoons, check our Cartoon Caption Contest.
Check out our Funny Videos gallery as well, our humor columns, and of course, our own fake news stories by various authors.
Enjoy, and please use the share buttons below to share with your friends, family and co-workers. Thank you!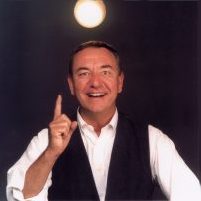 Latest posts by Will Durst
(see all)