Making fun of the headlines today, so you don't have to
The news doesn't need to be complicated and confusing; that's what any new release from Microsoft is for.  And, as in the case with anything from Microsoft, to keep the news from worrying our pretty little heads over, remember something new and equally indecipherable will come out soon.
Really all you need to do is follow one simple rule:  barely pay attention and jump to conclusions.  So, here are some headlines today and my first thoughts:
From gangsta rapper to Islamist militant
No word if he goes by the name Vanilla Isis.
BlackBerry officially unveils its comeback device
Look for the ad campaign to be launched on MySpace.
Steve Ballmer bans L.A Clipper employees from using iPads
While former owner Don Sterling wouldn't sit next to anyone using a Blackberry.
Happy 65th birthday, Bruce Springsteen
Look for his new song 'Born to Run to the Bathroom 7 times a Night.'
NFL asks Katy Perry, Rihanna, Coldplay to play at Super Bowl
I'm thinking it should be the Police. Not the band, but the actual police arresting NFL players.
850K Ford cars to replace airbags
While Toronto is about to do the same with 1 Ford windbag.
Russia's Lavrov questions legality of U.S. airstrikes on Syria
No word if he said this from inside or outside the Ukraine.
Virgin America flight diverted due to passenger masturbating and trying to open exit door
Looks like he was trying to come and go at the same time.
President Obama says that people must 'reject the cancer of violent extremism'
But, enough about the NFL.
Mom bakes vagina cookies for 2nd graders
They were so realistic the African-American boys in the class wouldn't eat them.
Rush Limbaugh on rape: 'No means yes if you know how to spot it'
May he wind up in prison as the crush of a chubby chaser named Mad Dog.
Billionaire Richard Branson wants everyone to have unlimited vacation
So, he wants us all to be members of Congress?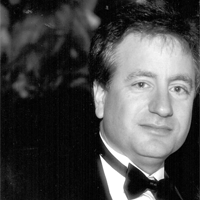 Latest posts by Paul Lander
(see all)