Democrats were forced to avert their eyes or risk anaphylactic shock
To call the grotesque drubbing suffered by the Democratic Party in the midterms "monumental" is like referring to the surface of the sun as "warm." The scene was so grisly, acutely sensitive Democrats (most of them) were forced to avert their eyes or risk anaphylactic shock.
If you ever wanted to see numbers bleed, this was your night. Surprised no referee jumped onto the CNN set, rang a bell, and raised the Koch Brothers' hands triumphantly in the air. The big question is how much the FCC will fine the networks for airing the election returns, thereby exposing young viewers to such grotesque brutality.
Back in 2010, President Obama described the midterm losses as a shellacking; this was more of an epic trouncing with faint overtures of catastrophic putrescence. Political junkies who stayed up late were treated to a front row seat at a world championship seal-clubbing finals. Rated ZV for zombie violence.
Yes, indeed, the world has changed, but just a little. The Senate is now controlled by Republicans, much like it was before. The House did turn a darker red and several Governorships moved into the GOP column, including Illinois, Massachusetts and Maryland, which was as expected as Tiffany eggs in a litter box. But Washington will stumble on. Grand postures will be assumed. Little will get done. Politics as usual continues.
On this night, finding liberal silver linings was tougher than a truck stop steak. Marijuana legalization passed in Alaska, Oregon and DC, and minimum wage increase propositions won victories. The lone big GOP loser was Former Massachusetts Senator Scott Brown, who ran for the same office in New Hampshire, giving him the unique distinction of being the first truck driving male model to lose 2 US Senate races to 2 different women in 2 different states. Rumors abound he is currently scouting for property in Maine and Vermont.
Many reasons were given for the democratic debacle. Dark money poured into ads at the last minute. President Obama as a third rail. Establishmentarians keeping the Tea Party down. Young people and African Americans staying home. New episodes of NICS and NCIS: New Orleans. One or the other, okay, but both?
Even amidst the carnage, the two sides did their best to make the requisite bi- partisanship noises of nice. Day after the election, soon-to-be Senate Majority Leader, Mitch McConnell, held a press conference to announce he wants to work with the president. Of course, he was hard to understand, failing to turn off the chainsaw behind his back during the press conference.
Yeah. The GOP wants to work with the president. The same way a 5 year old with a magnifying glass wants to work with ants. Like a gorilla wants to work with bananas. A ten-ton boulder falling off a cliff wants to work with windshields.
Obama should promise Republicans twice the amount of cooperation he received after the 2012 election. Because as everyone knows; 2 times zero is still zero. But despite increasing odds, the president says he is still ready and willing to fight for his agenda. As soon as he figures out what it is. Staffers boast he doesn't know the meaning of the word "quit." Apparently, he's not overly familiar with the words "consensus," "strategy" or "leadership" either.
Will Durst is an award-winning, nationally acclaimed political comic. Go to willdurst.com for more about the documentary film "3 Still Standing," and a calendar guide to personal appearances such as his hit one- man show "BoomeRaging: From LSD to OMG" at the Marsh in San Francisco Nov 21-23 & 28-30.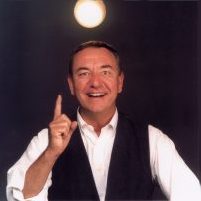 Latest posts by Will Durst
(see all)