Making fun of the headlines today, so you don't have to
The news doesn't need to be complicated and confusing; that's what any new release from Microsoft is for.  And, as in the case with anything from Microsoft, to keep the news from worrying our pretty little heads over, remember something new and equally indecipherable will come out soon.
Really all you need to do is follow one simple rule:  barely pay attention and jump to conclusions.  So, here are some headlines today and my first thoughts:
Dick Cheney turned 74
He was born a "long time ago in a galaxy far, far away…"
John Kerry fined 50 dollars for not shoveling snow
Ironically, making him one of the few politicians ever cited for not shoveling it.
Mayweather Vs. Pacquiao — DEAL DONE … Fight Set
At their ages, instead of a Ref, in case of a knockdown, they'll just have a life alert go off.
Eddie Murphy returning to SNL for the first time since '84
They actually offered it to him then, but he was just finally able to hail a NYC cab.
Tom Petty awarded songwriting royalties for Sam Smith's 'Stay With Me'
No word when Petty will be paying Bob Dylan royalties for his voice.
Small drone crashes at White House complex
I thought we now call them 'little people.'
NYC's mass transit shut down
Which is going to leave 1000's of NYers without a place to pee.
Jennifer Lawrence and Chris Martin went to dinner: What does it mean?
We all have way too much free time.
Even it couldn't believe what it was saying.
Nobel Laureate and laser inventor, Charles Townes, dies at 99
A man without whom cats would only be chasing feathers and mice.
British man convicted of having sex with a mailbox
Yeah, if he got it pregnant, you know the delivery would be late.
Fla. boy's circumcision spurs lengthy legal battle, protests
Tough case, all the evidence is circumcisional.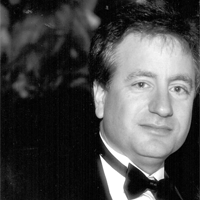 Latest posts by Paul Lander
(see all)