Making fun of the headlines today, so you don't have to
The news doesn't need to be complicated and confusing; that's what any new release from Microsoft is for.  And, as in the case with anything from Microsoft, to keep the news from worrying our pretty little heads over, remember something new and equally indecipherable will come out soon.
Really all you need to do is follow one simple rule: barely pay attention and jump to conclusions.  So, here are some headlines today and my first thoughts:
Brian Williams taking himself off air temporarily
Which should give him time to restore order to the streets of Gotham City.
Suge Knight rushed to hospital after panic attack
I guess it's ok, as long as they didn't let him drive.
Charles Manson not getting married after all
I guess it's back to the dating scene on EHarmMe.
Oregon strippers lobby for better work conditions
Ok, now we're talking my kinda pole tax.
McDonald's adds 'Triple Cheeseburger' to menu
The children's meal comes with a tiny defibrillator.
Obama takes fire for Crusades comparison
Especially from Brian Williams who was wounded during them.
Police: Lance Armstrong hit parked cars, blamed girlfriend
Jeez, the ball on that guy.
Sarah Palin thinking of running for President
My bet is a comedian with an incurable disease asked for this from 'Make A Wish.'
Woman crashes car while shaving privates
I'm guessing this has nothing to do with the military.
A massive fleet of private jets is currently leaving the Super Bowl
Which is closest NY Jets have gotten to Super Bowl ‪in years.
Rand Paul: Vaccinations can lead to mental disorders
Or, as Rand Paul calls them 'his base.'
TV industry is asking: Can Brian Williams survive this?
Hey, people, time to cut Brian Williams some slack. The man did kill Osama Bin Laden.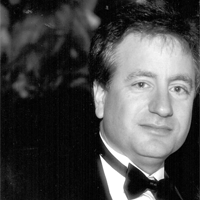 Latest posts by Paul Lander
(see all)