Making fun of the headlines today, so you don't have to
The news doesn't need to be complicated and confusing; that's what any new release from Microsoft is for.  And, as in the case with anything from Microsoft, to keep the news from worrying our pretty little heads over, remember something new and equally indecipherable will come out soon.
Really all you need to do is follow one simple rule:  barely pay attention and jump to conclusions.  So, here are some headlines today and my first thoughts:
Hillary: 'I'm not sharing personal emails I sent to my husband'
Bill: 'I didn't have text with that woman…'
Backlash for 47 Republican Senators who wrote letter to Iran
But, they say they're weren't undermining the President because they asked Lindsey Graham to email it.
Zoolander 2 announced
47 Republicans Senators, you want to stop something no one's in favor of, here's your chance.
John Stamos visits 'Full House' home, fans don't notice him
Proving it's true, 'you can never return to your fake home again.'
World's first penis replacement performed
Women who've remarried disagree, having already replaced one dick with another.
Spacewalking astronauts finish extensive and tricky cable job
Some folks will do anything to get HBO.
A dozen states want to get rid of daylight saving time
The hope is to keep their citizens in the dark 24/7.
Rudy Giuliani: 'Obama should be more like Bill Cosby'
Rudy, before you speak, two words: Google search.
The Kardashians getting 100 million dollars from E!
With that kind of money, they can buy Bruce Jenner the new gold iVagina from Apple.
Harrison Ford to make full recovery from plane crash
Thank goodness, his wife Calista Flockhart's been so upset she hasn't eaten since 2004.
Too much praise can turn kids into narcissists: Study finds
Enough about the kids, how exactly does this affect me?
Pharrell Williams, Robin Thicke ordered to pay 7.3 mil to Marvin Gaye family
When asked if they'd appeal, Thicke and Williams said, "Let's get it on."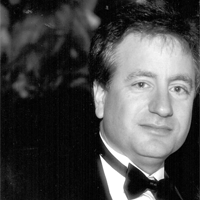 Latest posts by Paul Lander
(see all)