Making fun of the headlines today, so you don't have to
The news doesn't need to be complicated and confusing; that's what any new release from Microsoft is for. And, as in the case with anything from Microsoft, to keep the news from worrying our pretty little heads over, remember something new and equally indecipherable will come out soon.
Really all you need to do is follow one simple rule:  barely pay attention and jump to conclusions. So, here are some headlines today and my first thoughts:
Alan Thicke says he makes love to his son Robin's music
What's really mortifying is that it's during live performances.
David Letterman leaving the air = End of an era
Chevy Chase show cancelled = End of an error.
Drug costs top 50K for 1.2 million Americans
Or, as Charlie Sheen calls that – 'Tuesday.'
White House on lockdown after drone incident
Ok, what did Joe Biden do now?
Cate Blanchett says she's had 'many' relationships with women
Unlike most of the men who attend ComicCon.
Jeb Bush says his top foreign policy adviser is brother George W. Bush
Bet he also let's Casey Anthony babysit his kids.
Health Canada issues warning over eating raw, undercooked fiddleheads
Rule: if you have to Google what something is, don't fucking eat it.
Rand Paul is pumped about a poll that has him tied with Donald Trump
The poll was probably commissioned by the Hair Club For Men.
Happy 54th Birthday, Dennis Rodman
Or, as North Koreans think of him — 'President Obama'
McDonald's brings back the Hamburgler
Although, Seymour Hersh reports Obama knew where he was whole time.
Melissa Rivers says Joan Rivers had 348 plastic surgeries
She paid for them with her 'American One Expression Card.'
Tiger Woods CHEATED on skier girlfriend Lindsey Vonn cited as the real reason they split
Good, by breaking up now an Escalade's life was spared.
Brian Williams wants his job back—Now
Hey, it's the least we can do for the guy who took out Osama Bin Laden.
Mike Huckabee: 'God told me to run for President'
God also asked him if he had Prince Albert in a can.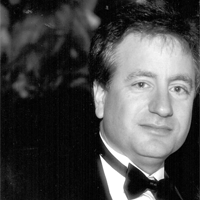 Latest posts by Paul Lander
(see all)