Losers claim 'win-win' just a ploy to sell books
Losers around the world are waking up today to the sad realization that regardless of what they've been told in school and the workplace, the so-called "win-win" scenario just doesn't exist.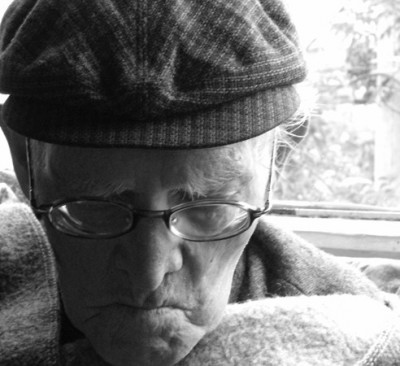 "It's a ploy," said Ben Down from Montauk, NY, who admits he spent thousands on self-help, "feel good" books and tapes before realizing it was all a scam.
"I played along for most of my life and look where it's gotten me," he said from the sad little 8 x 10 room he now calls home at the Happy-go-Lucky Retirement Home just a few blocks from where he once lived.
Down and millions like him say they would love to blow the cover off the win-win folks, but they simply don't have a clue as to who they might be. More importantly, most losers say they just don't have the gumption.
"Oh, I tried to grab life by the balls many a time," he said, "but just could never get a good grip on 'em and ended up saying the hell with it. Maybe I took that term a little too literally," he said nodding off to sleep, waking up long enough to add "Falderdall," before slumping into a restful nap.
Many others are telling similar stories.
"Oh yeah, I hear opportunity knocking all right," said Dee Flayted, "but before I can even get the door all the way open, some snot-nosed kid down the hall slams up against it and smashes it back into my face. Win-win, whatta laugh," she said scornfully.
Flayted says she even dished out a bunch of money to attend a leadership conference.
"Things were going well until someone said to me 'positive and negative are directions. Which direction do you choose?' I chose down."
Said Flayted, "When you experience your first win-lose situation, you may as well resign yourself to the fact that lose-lose is just around the corner."
The following two tabs change content below.
P. Beckert's is one voice vying for frequency room at the top of the opinion dial. Angered and bewildered by many of today's events, P. Beckert uses humor as a tool to fight an onslaught of stupidity and ignorance that seems to permeate the airwaves and pollute the sensitivities of a once-brilliant nation. If you like her posts, become a follower and leave a comment. And don't forget to share on Facebook, Twitter and other social accounts! Syndicated from her
I Said Laugh, Dammit
blog.
Latest posts by P. Beckert (see all)