Republicans realize the Roman Pope can no longer be relied upon as a GOP spokesman.
Pope Francis will not be addressing Congress in late September as originally scheduled. The recent statements that have been attributed to his Holiness regarding social issues have caused several important members of the Republican congressional majority to realize that the Pope in Rome can no longer be relied upon as a GOP spokesman.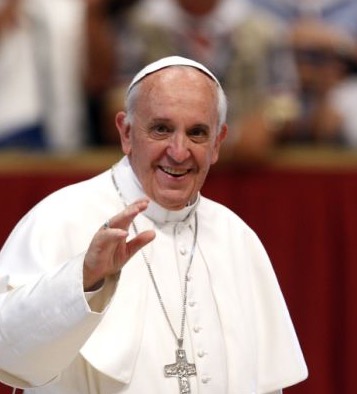 Though many members of Congress have used the Catholic church, and the Pope himself, as a willing participant in their never ending quest to remove the rights of citizens, his recent statements supporting wage and social responsibility have turned their bro love into a rocky relationship.
Happy to have his support while marginalizing the rights of women needing abortions, touching the pockets of the wealthy caused many to draw a hard line. So, Chairman of the Congressional Homeland Security Conference, Michael McCaul R-TX, has used the power of his position to have the Pope permanently placed onto the TSA watch list for travelers entering the U.S.
In explaining his decision to take this action, representative McCaul stated, "We need to protect our citizens from this type of individual at all costs. The Pope was someone we thought we could count on, but he appears to want to stop policies that would contribute to the success of our great nation at the expense of those who support our campaigns."
Speaker of the House John Boehner, R-OH, while taken by surprise by the actions of a member of his party, had little to offer regarding the sudden cancellation of his plans. "It seems like every time I take a smoke break someone does something like this. At this point it would probably be a good idea to quit, but the stress of dealing with the people sent here is beyond what I expected."
Speaker Boehner further explained, "This is totally against our new process, they should have put this into a motion that we could have debated with the liberal democrats until our position became untenable. A simple embarrassing vote for our party would have then followed and everything would have been right with the world."
Representative Steve King (R-IA) was happy to hear that the former poster child for conservative causes was now a person non grata. "This is just what we needed, a chance to show that regardless of our strong religious beliefs, government policy needs to come first without that interference. It also demonstrates exactly what I've been saying about immigration, here is a latino immigrant taking a job that was meant for a native white person in Italy. There are plenty of qualified priests right here in America," he said.
Although there is an expected backlash from the liberal media after allowing a foreign leader to use congress for campaigning, the level of outrage is expected to be low. One higher concern is the anti-catholic statements being put forward by candidates for the republican presidential nomination.
Failed former candidate Rick Santorum, who once walked in stride with the Pope, now uses his limited media time to criticize his actions. "Really, the Pope is supposed to be there reading his bible, he's not supposed to be out here preaching. Does he honestly believe that helping the poor will make the world a better place when there are corporations struggling with their bottom lines? You talk about the height of insensitivity!" stated Rick.
Though this latest action will no doubt upset his Holiness, reports of threats being sent to his personal quarters have been more alarming to his Swiss Guard protection unit. Having fired Col. Daniel Anrig in January, the elite guard have been leaderless during this trying period. Although most threats received so far do not appear to be of concern, those coming from the Santorum campaign have been the most annoying.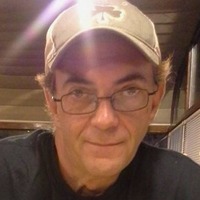 Latest posts by Mike Kelly
(see all)