Making fun of the headlines today, so you don't have to
The news doesn't need to be complicated and confusing; that's what any new release from Microsoft is for. And, as in the case with anything from Microsoft, to keep the news from worrying our pretty little heads over, remember something new and equally indecipherable will come out soon.
Really all you need to do is follow one simple rule: barely pay attention and jump to conclusions. So, here are some headlines today and my first thoughts:
Kermit the Frog & Miss Piggy split: The Muppets' couple have broken up
Rumor has it, it's because Kermit converted to Judaism and will no longer eat pork.
Donald Trump is dominating another new poll
Don't worry, people, if Trump is elected President, there's a good chance he'll leave it for a younger country.
Bugs Bunny about to turn 75
Now when he asks 'What's up Doc?' The Doc answers, 'If it's for more than 4 hours, call me.'
Chris Christie to Colorado: Pot party ends when I'm president
Yeah, like he'll be able to do anything at that altitude.
NFL: Tom Brady destroyed his cell phone
Now we'll never know how often he talked with Hilary Clinton.
Hulk Hogan fired from WWE, apologizes for racist comments
Although, look for him in a new reality show, 'The Amazing Racist.'
Grand Jury indicts Texas Attorney General Ken Paxton on felony charges
Guaranteeing he will run for Governor and then President.
Scott Walker and Wisconsin GOP being sued for rigging elections
Take that Dems who say he's done nothing.
Pot Breathalyzer to make marijuana legalization safer
Apparently, it detects excess amounts of Nachos, donuts and pizza.
New Horizons' photos from the Pluto flyby are finally here — and they're amazing
Except for that one photo bomb by Goofy.
Snoop Dogg says he'll never return to Sweden
Can't wait for the movie version 'Straight Out Of Stockholm.'
AP Investigation: Rio's Olympic swimming water rife with sewage virus
So, it'll be the same as competing in the kids' section of a YMCA swimming pool.
Kourtney Kardashian waters plants in sexy, tasseled mini-dress, is doing just fine after Scott Disick split
Anyone still against drone strikes on Americans?
Guy's attempt to take rattlesnake selfie ends with $153,000 bill
That'll teach him to try and take a pic of himself with a lawyer.
The Roman punishment for adultery was often amputation of the nose
So, those sculptures in Museums aren't actually broken, they're accurate.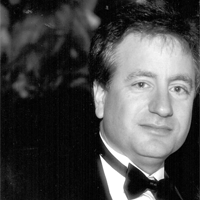 Latest posts by Paul Lander
(see all)