Political satire buffs agree 'it would be a darn good deal if true' – but warn 'sale ends soon!'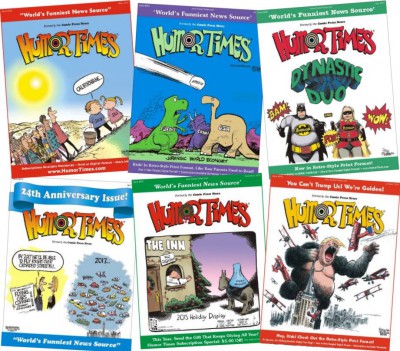 Major news outlets reported today that the popular monthly political humor magazine, the Humor Times, is offering what one holiday gift expert termed "a ridiculously good holiday discount."
"I doubt it's for real, it's just too damned good," said Aye Biyitall, product researcher for Best Deals Worldwide, Inc, a fictional company we made up to give this quote more gravitas.
"But if true, and millions of people across the U.S. don't take advantage of this stupendous offer this holiday season, they can't truly say they love a great discount," said Biyitall.
"Neither can they call themselves true political humor lovers," he didn't add.
Regardless of the veracity of our sources, however, one thing's for sure: This is a generous 20% discount off the regular subscription rate for the Humor Times magazine, which readers may apply to as many gift subscriptions as they like (including for themselves) up to Dec. 31st, 2015.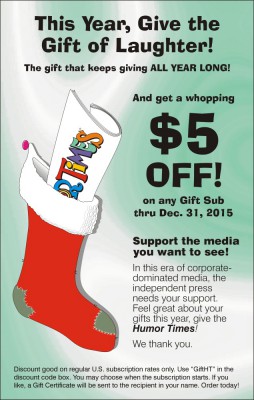 Reportedly, the Humor Times magazine arrives in your mailbox once a month, and offers some of the funniest, most biting, relevant and incisive political satire you'll find anywhere. The monthly publication lampoons politicians, entertainment personalities, politicos and everyone else who deserves it, providing the most entertaining source of news anywhere, Humor Times readers agree.
You'll find the very best in editorial cartoons, as well as non-political cartoons, humor columns, fake news and more. As the publication's slogan says, "Don't cry about the news, laugh about it, with the Humor Times!"
Follow the experts' advice, say advice experts, and take advantage of this awesome holiday discount for the Humor Times today.
"And please share!" urge Humor Times staff members (who are actually real).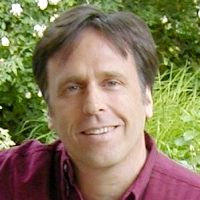 Latest posts by James Israel
(see all)