Making fun of the headlines today, so you don't have to
The news doesn't need to be complicated and confusing; that's what any new release from Microsoft is for. And, as in the case with anything from Microsoft, to keep the news from worrying our pretty little heads over, remember something new and equally indecipherable will come out soon.
Really all you need to do is follow one simple rule: barely pay attention and jump to conclusions. So, here are some headlines today and my first thoughts:
Armed men, led by Bundy brothers, take over federal building in rural Oregon
Let face it, the Bundy Ranch guys look less like a protest movement and more like a casting call for Brokeback Mountain 2.
Drug Kingpin El Chapo caught
Job well done, Brian Williams…
Happy 33rd birthday, Kim Jong Un
Although, you might want to change your name to Kim Not So Jong Un.
Christie says he 'changed his mind' on guns
Although, his position has remained unchanged on carbs.
Johnny Manziel reportedly seen in disguise at Vegas club
Yup, he was dressed as a guy who can play QB in the NFL.
Iraq declares Ramadi liberated from IS, sweeps for bombs
No rush yet for people going to Orbitz to book rooms at the Ramadi Inn.
Storm causes El Pollo Loco roof to cave in
Destroying ones of dollars of food.
Donald Trump featured in an Al-Qaeda recruitment vid
Hey, Hillary, can you help with my picks for this week's NFL games?
RIP David Bowie
Damn, I wish Steve Harvey had made this announcement.
Michelle Obama banned Chelsea Clinton's favorite dish from the White House
No word if she also banned Bill Clinton's favorite dish… Monica Lewinsky.
Romney: 'I wanted to be president, but here's why I didn't run again'
You didn't want to lose to a woman after getting your ass whupped by a black guy?
Joe Biden on 2016 decision: 'I regret it every day'
Second only to that hair plug thing…
All 17 miners trapped in New York salt mine are rescued
Although, they are showing signs of hypertension and high blood pressure.
L.A. Playboy Mansion for sale
The asking price is 200 Million dollars, meaning the buyer will only be latest person screwed there.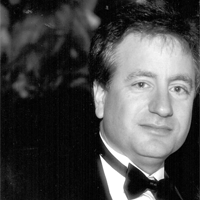 Latest posts by Paul Lander
(see all)