Melania Trump insists on the right to continue to flaunt her biggest assets.
In a new development, it appears that Donald Trump's biggest protesters are no longer on the campaign trail, but in his own home.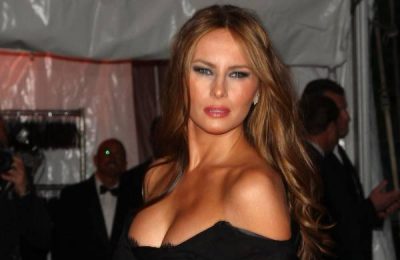 He and wife Melania got into such a screaming match today that the secret service broke into their room, apparently worried that they were being assaulted.
As an agent confided on condition of anonymity, it all started when Donald informed her that as the wife of the Republican candidate and as First Lady, she would no longer be allowed to show off her ample cleavage. He insisted that this rule would apply from now through his entire time in office.
Melania went into a rampage, claiming that since Michelle Obama got to show off her Harvard Law degree, she, too, should be able to show off her biggest assets.
Unfortunately for Trump, this all occurred just before a photo-op with two press photographers in the hallway in earshot of the entire argument. Melania decided to trump her husband, and went out into the hall to greet the waiting press.
Knowing they had heard the ultimatum, she got right to the point. "I will never let my civil rights be compromised. The First Amendment guarantees freedom of speech. See, my boobs speak for themselves!" she yelled as she ripped open her blouse.
The hallway lit up with the flashes from the cameras of the two photographers. Luckily for Trump, there were no rallies that day, so his always-present thugs were free to jump the photographers as they tried to escape with their exclusive story.
Immediately afterwards, Donald Trump called a press conference to announce a new addition he is planning for the Republican Party Platform — the vetting and deportation of former immigrants at the discretion of the President.
Melania was photographed smiling at her husband's side in a loose fitting turtle neck sweater.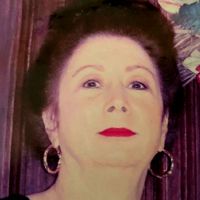 Latest posts by Diane de Anda
(see all)