Trump ladies club is recruiting new members, giving tips for joining
"Our Donald is just misunderstood. Remember how high Dr. Oz said his testosterone level was — he's just a healthy all-American male," insisted the Trumpette hostess, her craggy face creating even more furrows across her pursed lips, the lipstick feathering further into the crevices above them as she threw her feather boa across her shoulder in a dramatic gesture.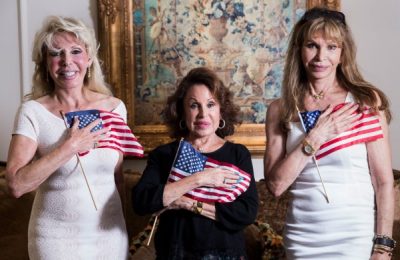 "My Latina maid complained that he groped her, and then I knew for sure she was a mole for the Democrats. I fired her on the spot!"
"How did she ever think she could pull that off," chirped in another woman, shaking the blonde locks on the new weave through her graying strands. "She's a foolish young thing to think that we'd believe he would be attracted to someone like her."
"The women of America need to realize that we need a strong, virile man like Trump in the White House to make the U.S. as great as it was before the past eight years. It is called the 'White' House after all." Laughter tittered through the group. "So we've decided to increase our ranks, by inviting all who qualify, to become Trumpettes."
This reporter was handed an application form that they will be posting and that they expect to go viral.
A qualified Trumpette is one who:

1. Receives Botox injections at least once a month
2. Is not shy about showing cleavage, no matter how old she is
3. Does not have advanced education because she was smart enough to get by on her looks
4. Is a great fan of conspiracy theories
5. Is very creative — can make up "creative" stories about Hillary on the spot
6. Is self assured — realizes that people who call her "pathetic" are just jealous
7. Would consider being groped by Donald Trump a compliment.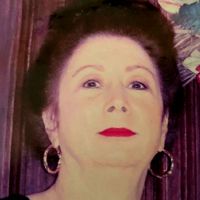 Latest posts by Diane de Anda
(see all)