Making fun of the headlines today, so you don't have to
The news doesn't need to be complicated and confusing; that's what any new release from Microsoft is for. And, as in the case with anything from Microsoft, to keep the news from worrying our pretty little heads over, remember something new and equally indecipherable will come out soon.
Really all you need to do is follow one simple rule: barely pay attention and jump to conclusions. So, here are some headlines today and my first thoughts: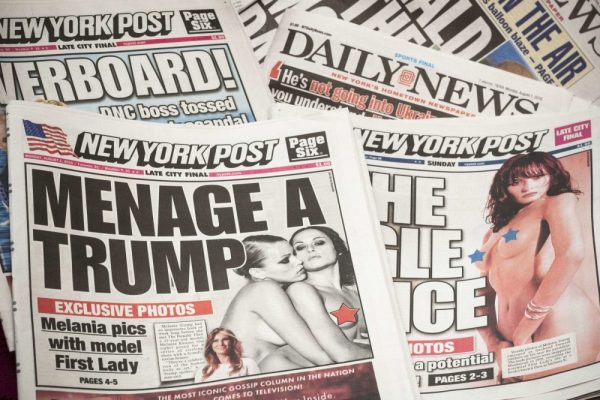 Trump picks his bankruptcy lawyer as Ambassador to Israeli
Look for him to pick the woman who waxes Melania to be Ambassador to Brazil.
Henry Heimlich, creator of the life saving maneuver for choking victims, passes away at 96
Unfortunately, now, no one can help the L.A Rams.
Chilean lawmaker's inflatable sex doll gift sparks outrage
While some just think the whole matter was blown out of proportion.
Donald Trump spells 'unprecedented as 'unpresidented' in Tweet
It shows he was not only the owner, but, also, the spelling champ of Trump University.
The truth about Kanye West's spiral: 'Things haven't been right since Halloween' says source
Although, no year was given.
Nestle's failed to trademark it's iconic four finger Kit Kat in Europe
So, Europe is now giving them the one remaining finger.
Execs representing a whopping $3 trillion walked into Trump Tower
No word if it took Microsoft's CEO three tries to find the meeting before getting it right.
Donald Trump's proposed Cabinet is very white, and very male
In fact, it's so white, they're already the favorites for this year's Oscars.
Facebook will start telling you when a story may be fake
Unless this is a fake story, then, never mind.
'Flip or Flop' stars Tarek and Christina El Moussa confirm they've 'dated other people' since gun incident
Good for them, no Glock blocking here…
Exxon/Mobil's Rex Tillerson to be Secretary of State
So, now it looks like the only one in the Trump Cabinet who isn't an actual billionaire is Trump.
90 year-old Don Rickles at Kirk Douglas's 100th birthday party
He probably had to sit at the kids' table.
Report: Chris Christie turned down multiple Cabinet job offers from Trump
Guessing he did accept anything offered from the pantry.
RIP: Zsa Zsa Gabor (1917-2016)
For those who didn't know, Zsa Zsa is Hungarian for Paris Hilton.
Trump supporters are boycotting the new 'Star Wars' movie
Word is they're waiting for it to come out in Russian.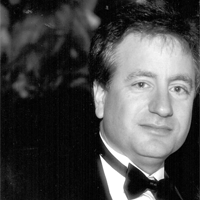 Latest posts by Paul Lander
(see all)