Rumors fly regarding Melania Trump's absence in the White House
Melania Trump appears to be an absentee First Lady, which has caused a flurry of rumors.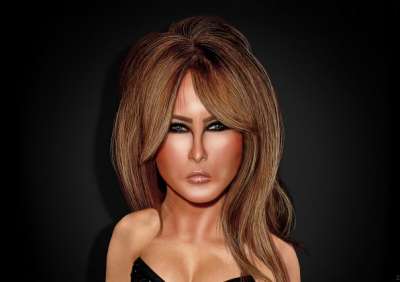 First, a number of people have done the math and realized that if Trump is counting on eight years in the White House, Barron will be eighteen years old at the end of his delusions of a second term. The scuttlebutt is that Melania has signed a contract stating that if he became President, she would remain his wife for his two terms in office, and she would be free to seek a divorce at the end of the second term, when Barron would also be leaving for college.
She has publicly stated that she did not want Trump to seek the nomination, probably because she knew this would force her to stay in the marriage if he won. But, his winning the presidency also gave her a huge bargaining chip, which probably means a truckload of cash at the end of the deal.
Insiders have reported that she has to take Compazine to control her nausea before every public appearance as his quiet, doormat wife. She must also only communicate with phrases from the playbook prepared for her by Kellyanne Conway, a new condition added when Melania mentioned she admired Jackie Kennedy's style as First Lady in choosing her inaugural outfit instead of Conway's British Trooper Revolutionary War costume.
Having been a model, but not an actress, she is having difficulty playing the emotionally effusive, doting wife in public. She is remaining out of the public eye while she is receiving daily lessons from acting coaches in her Trump Tower residence.
It has also been reported by household staff that Barron does not have an entire floor to himself as reported, but that he and his mother share the floor apart from his father. Melania reportedly must wear specially designed dark lenses when visiting the other floors, as the glare from all the gold décor gives her severe migraines.
Discovering that she lives apart on a separate floor has in turn fueled rumors of what else Donald Trump is doing at 3:00 a.m. besides tweeting.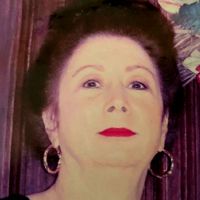 Latest posts by Diane de Anda
(see all)