Making fun of the headlines today, so you don't have to
The news doesn't need to be complicated and confusing; that's what any new release from Microsoft is for. And, as in the case with anything from Microsoft, to keep the news from worrying our pretty little heads over, remember something new and equally indecipherable will come out soon.
Really all you need to do is follow one simple rule: barely pay attention and jump to conclusions. So, here are some headlines today and my first thoughts: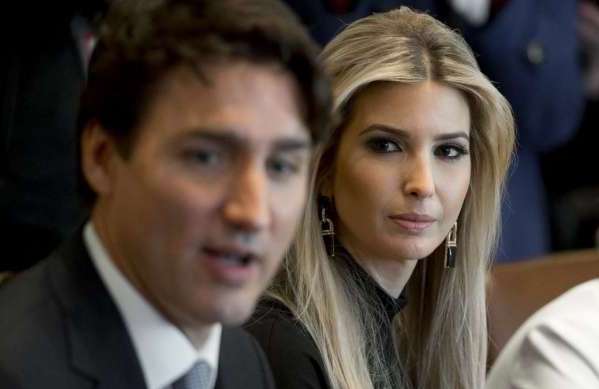 Ivanka Trump looks smitten with Canadian PM Justin Trudeau
Sure looks like someone's fantasizing about screaming out 'Ooooooh, Canada…'
It's not a whopper: Burger King Israel to sell adult-only meal with sex toy for Valentine's Day
Wondering if the toy is a 'Tickle Me Schlomo.'
Trump asks African-American reporter to arrange meeting with Congressional Black Caucus
And the Harlem Globetrotters…
It's Valentine's Day!
Gotta wonder where Kanye's taking himself.
Scarlett Johansson doesn't think monogamy is natural
And, that still doesn't mean any of us have a shot.
KellyAnne Conway struggles to explain why she said Flynn had Trump's full confidence hours before he resigned
And, why she has no reflection in mirror.
Mom furious after daycare worker breastfed her son
Coulda been worse; coulda been her husband.
Ashton Kutcher gives emotional testimony at hearing to end modern slavery
So, he's finally talking about how he got of marriage with Demi.
Happy 59th birthday, Ice T
He's getting near an age where he might need to change his name to Low T.
Director of the Secret Service says he's leaving the agency
Well, someone hasn't mastered the secret part of Secret Service.
Tiffany Trump shunned by magazine editors at New York Fashion Week
So, she thought they were just treating her the same as family.
Office Govt. Ethics says KellyAnne Conway violated rules, "disciplinary action" warranted
But, it's not punishment if said person likes being disciplined…
Pre-clearance bill would give U.S. border agents power to search and detain Canadians on Canadian soil
Why? Bieber already made it in.
Mark Cuban has a guess as to why Trump whacked him out of nowhere
Uh, someone told him he needed to define his Cuban policy.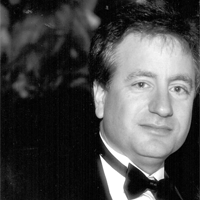 Latest posts by Paul Lander
(see all)