Unlike porn in reverse – the rewinding of Donald Trump's downfall isn't as predictable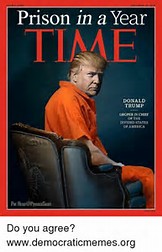 For those who like to read the last page of a novel first, sleep head to toe or watch porno films in reverse — you're in luck!
Unlike porn in reverse — this rewinding of Donald Trump's downfall isn't as predictable; but satirically satisfying nonetheless.
While we'll never know exactly when the bough breaks — my guess is Spring 2018 – Winter 2017… unless Trump starts lying.
BACK TO THE FUTURE
10.  Reince Priebus still supports Trump's agenda.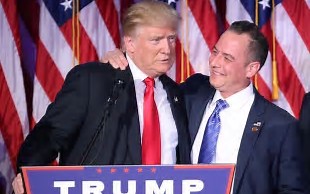 9. Ruling overturned, Trump is detained by a technicality & seen alone at Riker's Island making a Hole-in-2 (writes down 1)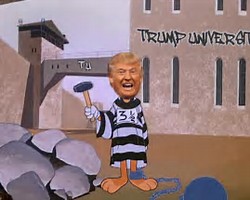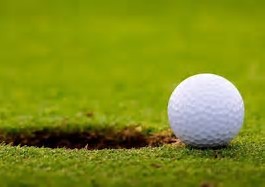 8.   President Pence pardons Trump.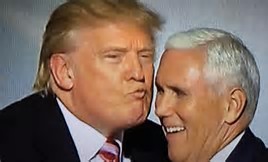 7.   Trump resigns.
6.   Melania recuses herself.
5.   Trump's Impeached.
4.   Barron Trump's lawyer shoots himself.
3.   Ivanka becomes an Agnostic but with presents.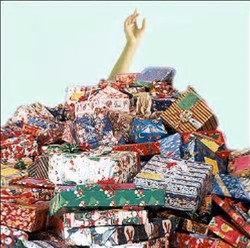 2.   Coughing & sneezing, the entire Republican Congress call in Complicit!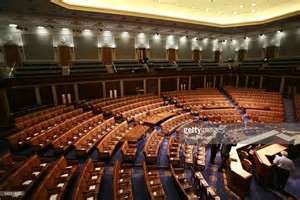 And, #1.  Bob Mueller finds Trump guilty of…well, everything!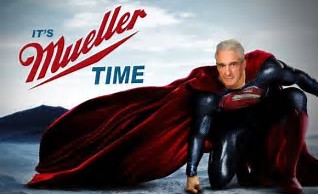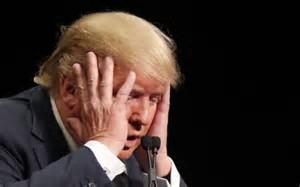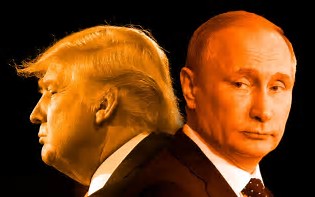 The following two tabs change content below.

Marilyn Sands
Marilyn Sands is a former 80's Stand-Up Comic & Comic Booker. Sold Jokes to Joan Rivers & lesser lights. A Contributor to "Humor Times Magazine" while pitching her 2 Madcap Screenplays & a Stage Play about the 1st Off-Line Dating Site, 'Eden' where Adam & Eve get busy! Proud to announce her new book, "CAN YOU PEE OUTDOORS" On-Line Dating Straight Lines can be purchased now in Paperback & ebook on amazon.com/dp/1733487409 It's for anyone who's ever been Single! And, she says, "If this piece of literature happens to turn up in your John as Toilet Humor - so be it. Who am I kidding - with a Title like I have - I wouldn't be surprised"!

Latest posts by Marilyn Sands (see all)