Wherein our intrepid radio talk show host interviews former Governor of Minnesota Jesse Ventura.
ANNOUNCER
Live from under a rock in your backyard, it's The Jerry Duncan Show.
JERRY
Good morning listeners nationwide. Is it a good morning? We'll soon find out. Today on the show my guest is the former Governor of Minnesota Jesse 'The Body' Ventura. How are you Gov?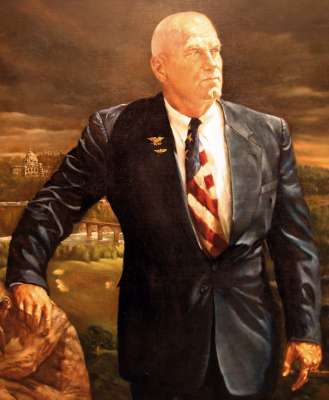 JESSE VENTURA
Very uptight. I don't believe in torture.
JERRY
We'll you've come to the wrong show, Curly.
VENTURA
You making fun of me cause I'm bald?
JERRY
No. It's a compliment. Curly? The Three Stooges? Nyuk, nyuk, nyuk?
Ventura hits Jerry over the head with his fist.
JERRY
Ouch! What was that?
VENTURA
Moe.
JERRY
You were the mayor of Brooklyn City, Minnesota from 1991 until 1995. Then Governor of Minnesota from 1999 until 2003. What did you do between jobs?
VENTURA
I wrestled, hosted a radio show, even wrote a book called The Wit and Wisdom of Jesse 'The Mind' Ventura.
JERRY
I'm being punked. Right?
VENTURA
I was a visiting fellow at Harvard University's John F. Kennedy School of Government in 2004.
JERRY
(Laughing hysterically) Ba ha ha. Ha ha. And I was the president of Yale. Ba ha ha.
VENTURA
You're telling me and your listeners that I'm not smart.
JERRY
Repeat after me. One smart fellow, he felt smart.
VENTURA
One smart fellow, he felt smart.
JERRY
Two smart fellows, they felt smart.
VENTURA
Two smart fellows, they felt smart.
JERRY
Now speed it up.
VENTURA
One smart fellow, he felt smart.
JERRY
Faster.
VENTURA
Two fart smellows, they felt fart.
JERRY
You're brilliant, Governor. Just brilliant.
VENTURA
You better look under your car before you go home everyday, Duncan. I was a demolition expert with the Navy. And you're pissing me off.
JERRY
Speaking of the military. What do you think of our foreign policy?
VENTURA
What foreign policy? Feckless Obama got us into more wars in the Middle East than I can count. And idiotic Trump started a war with our allies. I would have Tinker Bell sprinkle pixie dust around the world. That's how you make peace.
JERRY
The Twilight Zone approach. Hey Jesse, what do you call a fairy who hasn't bathed for a year?
VENTURA
What?
JERRY
Stinker Bell.
VENTURA
You won't have to look for explosives. I'll just blow up the damn car while you're sleeping.
JERRY
You were a professional wrestler. Does that require a Harvard education?
(Ventura gets out of his chair, grabs Jerry and puts him in a headlock.)
JERRY
Ahhhh. I can't breathe.
VENTURA
Say Uncle.
JERRY
Uncle-c-c-cle.
Ventura releases him.
VENTURA
I haven't had so much fun since I was a bodyguard for the Rolling Stones.
JERRY
You support medical marijuana and same sex marriage. You're also against the death penalty.
VENTURA
Which is why I didn't kill you.
JERRY
I appreciate that.
VENTURA
I'm socially liberal and fiscally conservative. A registered Independent having vetoed forty five bills my first year as Governor of Minnesota.
JERRY
What do you do now?
VENTURA
I'm very busy. I commute between my homes in Mexico and Minnesota. I'm also a board member of The Sara Palin Institute of Brain Farts. This month we're focused on the Palin family. Why Track beat up his dad Todd and daughter Willow announced her engagement two days later; why Sara's husband Todd gets into beer brawls, why daughter Bristol can't dance; why son Trig is being raised by bears; why daughter Piper appears normal and why Sarah can't put two words together that makes sense.
JERRY
I know you shovel snow in Minnesota, but what do you do in Mexico?
VENTURA
I wrestle. Ever hear of Eeyore the Stubborn?
JERRY
No.
VENTURA
I lost my first match to a jackass.
JERRY
That's what Hillary Clinton said after the last election. Any thoughts about running for president against Trump in 2020?
VENTURA
Sure. I can beat any of those bozos. Ted Cruz. Looks like a mosquito I crushed with my thumb. A mean bastard. John Kasich. A nice man who looks like he just woke up after a rough night of sex. Disturbing hair. Bernie Sanders. A deli manager you'd argue with after your matzo ball soup is served cold. Cory Booker. A man who claims he's the real Mr. Clean. Delusions of grandeur. Steve Bannon. Ugly inside and outside. Should be hooked to the end of a fishing line. Chris Christie. A ravenous appetite for anything in reach. Danger of a food shortage in America.
JERRY
We're out of time. Hasta la vista, baby.
VENTURA
Don't quote Arnold Schwarzenegger again you jerk! Your head is now my piñata.
JERRY
I gotta get out of here. This guy is nuts. See you tomorrow everyone. Maybe.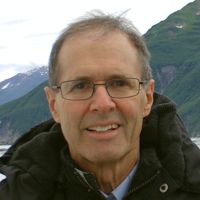 Latest posts by Dean Kaner
(see all)