One of the best rites of spring: When Christ comes out of his cave, sees his shadow and baseball season starts.
Easter is a most peculiar holiday, which is saying something, considering so many other religious festivities litter our calendar. For instance, it's the only one with pink and lavender decorations. Also, no other holy day shares such an obsession with hard-boiled eggs, chocolate bunnies, jellybeans and plastic grass. And it boasts a singular connection to bonnets.
Another odd aspect is Easter's ability to travel, falling on the Sunday after the first full moon following the Vernal Equinox. Meaning it can roll from March 22 to April 25. Sort of like your weird Aunt Hazel who visits every year about this time, but can't commit to a date until she nails down the cheapest bus ticket.
The celebration goes back, back, back to olden timey days when our pagan ancestors paid homage to a goddess named Esther who was prone to dance to honor the season of fertility and had a proclivity for hanging out with bunnies, which sort of explains the egg connection. The egg being a symbol of fecundity with the promise of abundance. Be fruitful and multiply. Bringing us back to the bunnies. Chocolate seems to have been a recent addition. And not an altogether bad one.
Besides being the Anti-Halloween, Easter is the oldest of Christian celebrations, and possibly based on the Jewish holiday of Passover. It's a very serious enterprise, interweaving death and rebirth but for many of us, the spring festival harkening another resurrection. The mark of a different new beginning. When Christ comes out of his cave, sees his shadow and baseball season starts.
It happens every spring. Forget about your robins and cherry blossoms and those spongy yellow marshmallow peeps that taste like how day-glo sponges look, it's the first crack of the bat in a regular season game that's the true harbinger that a season of plenty is nigh.
Winter doesn't officially expire until that moment each roster's ace hurls a three-inch diameter clean white sphere with 108 red double stitches sixty feet and six inches in anger. The longer days and warmer temperatures are just a byproduct of the Boys of Summer getting an early start.
Because when folks throw out the phrase, "wait till next year," this is the moment they were talking about, when our souls and rosters have been refreshed and every parishioner and patron awakes anew with a theoretical chance to go the distance and win it all. To joyously hoist a heavenly trophy and spray champagne into each other's eyes in a thoughtless waste of perfectly good sparkling wine.
It's a marathon quest to survive a brutal 162 game season and best all the other teams to reign as World Series Champions. Although that anointment continues to be suspect with 29 of the 30 teams hailing from the USA, and the remaining one being Canadian, which many consider, American Lite.
But from now until halfway between the Autumnal Equinox and the Winter Solstice we will make our pilgrimages to those cathedrals of worship and ritually feast on the warm canines and quaff exorbitantly expensive beer and raise our voices to sing that most holy of hymns, "Take Me Out to the Ballgame." Because this is that magical time, when the slate has been wiped clean and hope springs eternal. Play ball. And don a bonnet.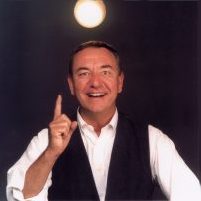 Latest posts by Will Durst
(see all)