Wherein our intrepid talk radio host interviews the former Mayor of New York City, Rudy Giuliani.
ANNOUNCER
Live from under a rock in your backyard, it's The Jerry Duncan Show.
JERRY
Good morning listeners nationwide. Is it a good morning? We'll soon find out. Today on the show my guest is the former Mayor of New York City, Rudy Giuliani.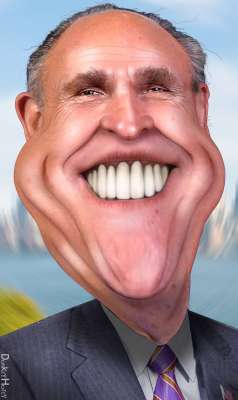 RUDY GIULIANI
(imitates Daffy Duck)
"Suffering succotash."
JERRY
Hey man, you actually talk like the cartoon.
RUDY
Yeah. It's not an imitation. I'm the new voice for Daffy Duck and Sylvester the Cat.
JERRY
Should I call you Daffy, Sylvester or just Looney Tunes?
RUDY
How about Rudy?
JERRY
Okay. But just for this interview.
RUDY
(imitates Daffy Duck)
"You're death-picable."
JERRY
I understand you are an only child. That your old man served time in Sing Sing prison for assault and robbery.
RUDY
It was tough growing up. I saved the "Get Out of Jail" card from my Monopoly game to get my dad free. When it didn't happen, I dreamt that I was a monster who would destroy the prison.
JERRY
Your dream came true. You are a monster! Look how nasty you've been when you said Hillary Clinton should be in jail, had minorities frisked when you were Mayor of New York City, denigrated James Comey and our government institutions. And defended Trump after 3,000 lies he told this past year.
RUDY
Are you finished?
JERRY
No. Any tree you shake in the Trump investigation, a Russian falls out.
RUDY
(imitates Daffy Duck)
"Don't let it worry ya, Skipper. I'm just a crazy darn fool duck. Hoo-hoo, Hoo-hoo-hoo-hoo."
JERRY
This is interesting. You were thinking of becoming a priest after high school in 1961.
RUDY
A pretty little girl changed all that. She was Stormy Daniels on steroids. Ay, Chihuahua!
JERRY
Rudster. Do you know whey Santa is so jolly?
RUDY
No.
JERRY
Because he knows where all the bad girls live.
RUDY
Oh boy. I think I'll skip my meds and stir shit up a bit.
JERRY
You graduated from law school. As a registered Democrat, you volunteered on Bobby Kennedy's presidential campaign in 1968. Even voted for George McGovern when he ran for president in 1972.
RUDY
But while I worked in the Justice Department, I became a Republican. I'll never forget what Ronald Reagan said. "Recession is when your neighbor loses his job, Depression is when you lose yours. And recovery is when Jimmy Carter loses his."
JERRY
Reagan also said,"We are trying to get unemployment to go up, and I think we're going to succeed." The public debt rose to 41% by the end of his term in 1989. So much for the Gipper.
RUDY
(imitates Daffy)
"Consequences, schmonsequences, as long as I'm rich."
RUDY
I was a U.S. Attorney for 8 years and the Mayor of New York City for 8 years. The citizens named me "America's Mayor" after 9/11 in 2001 when bin Laden attacked the Twin Towers. I united the city.
JERRY
Reverend Al Sharpton said, "we would have come together if Bozo was the Mayor."
RUDY
Not funny. Can someone please feed Al Sharpton? He looks like he's losing The Hunger Games.
JERRY
You wanted to be president in 2008.
RUDY
I also wanted to be the host of The Real Housewives of Section 8. That didn't work out either.
JERRY
Then came your big break. Donald Trump ran for president in 2016.
RUDY
We go back a long way. I'm the only friend he can buy.
JERRY
You warmed up the crowds during Trump's campaign rallies. Sometimes you went off the rails by making fun of immigrants and minorities.
RUDY
(imitates Sylvester the Cat)
"I'm safe in the knowledge that I'll never get put in the nuthouse…because my doctor says that I'll be a bad influence on the rest of the patients."
RUDY
(shouting out of control)
Donald Trump deserves a Nobel Prize, Michael Cohen is honest, Barack Obama doesn't love America, Michael Avenatti is a pimp, the Red Sox suck…
JERRY
I gotta get the Rudster in a straight jacket and over to Bellevue mental hospital. See you tomorrow everyone.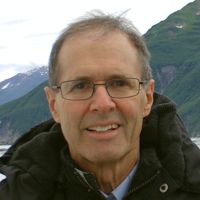 Latest posts by Dean Kaner
(see all)