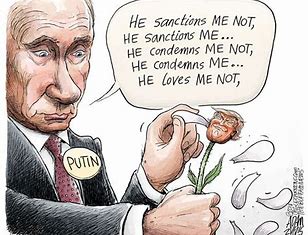 Who said there isn't a transcript of the Trump/Putin Helsinki Summit? You'd be surprised at all the 'down time' on it!
I happened to find this on eBay — okay, no free shipping, but…
TRUMP
Got any 9's?
PUTIN
Go Fish!
TRUMP
You do too – turn that 6 around & stop playing dumb!
PUTIN
How do you know I have 6's?
TRUMP
I don't – I just read "KGB For Dummies"!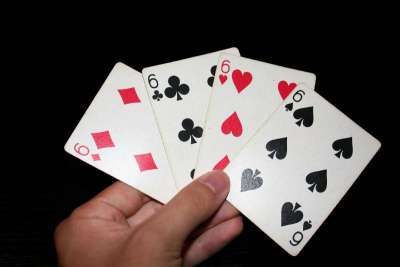 TRUMP
Ah, friendship – remember when you wouldn't give me the time of day – but see; I'm like a dog with a bone.
PUTIN
You like Thugs – I like Puppets. Speaking of dogs – did Chancellor Merkel ever quit her Therapist?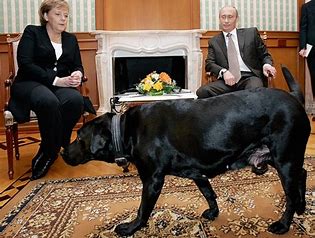 TRUMP
You didn't bring your dog here too!
PUTIN
No, with you I have no-bearded women waiting in back.
TRUMP
Thanks for setting me up – Melania hits the sack early.
PUTIN
What's this 'hit the sack' – not another one of your porno tapes.
TRUMP
No, it means 'go to bed' while I call for cheeseburgers.
PUTIN
Here, have 'Pig in Blanket' – keep up our strength for the nosy Jim Acosta crowd later. That reminds me; in Russia our Blankets only have 2 Settings…3 Dog Night & Olga!
TRUMP
Is Olga free?
PUTIN
I love these boondoggles on the Proletarian's dime, don't you?
TRUMP
I was hoping my Base would notice. I mean 'wouldn't' notice.
PUTIN
Tell me again what your Daily Intelligence Briefing says about nuclear proliferation – you know, just the Top Secret stuff.
TRUMP
I didn't just fall off a Nordstrom Truck – will I be breaking ground on a Trump Tower Moscow soon?
PUTIN
It won't be long now. You're not getting tired of lying, are you?
TRUMP
Nope, I'm good for another 20,000 miles.
PUTIN
What does that mean?
TRUMP
I don't know either; but I think the Writer ran out of punch lines.
PUTIN
It looks like it's time. You got it down – There's no collusion, Witch Hunt, Hillary's Server.
TRUMP
Sure Vlad, sure – I'm just sorry I had that 2nd Bran Muffin!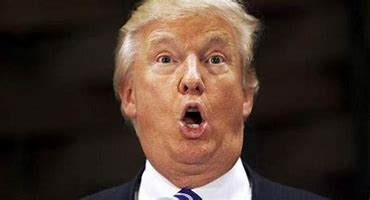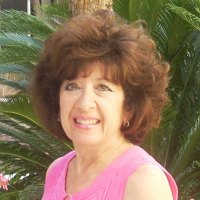 Latest posts by Marilyn Sands
(see all)