Playing the TV game show 'Jeopardy,' the contestants take "Immunity."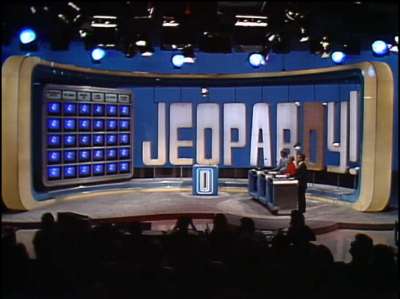 Tonight, playing the TV Game Show 'Jeopardy' in the Trump/Russia/Thing edition are 3 lucky contestants.
The winner gets 2 front row seats in every courtroom this cockamamie probe leads to. Sorry, dates are unpredictable – after Halloween, after Mid-Terms, Christmas Surprise or Hell, it's already 2019!
No categories this time – just really easy questions – Buzzers ready?
First, just a warm-up question…
WHAT DID JUDGE KAVANAUGH SAY TO GIRLS TO GET DATES?
"Have a 6 Pack"
"Really – have a 6 Pack"!
or "I'm the Designated Driver"!
Okay, you're primed…
WHAT'S 'LODESTAR' MEAN?
A Red Herring… GPS in Space…
or Mike Pence can see Russian from the Oval Office
WHICH COOKIE DOES TRUMP PREFER IN BED?
Little Debbie… Grandma's…
or Keebler Southern Elf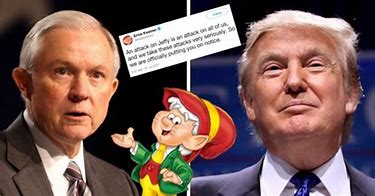 WHICH WAS TRUMP'S EXCUSE FOR NOT JOINING THE MILITARY?
Color Blind… Bone Spur…
or 1 Testicle!
WHAT'S Wolf, Comey, Omarosa & Woodward?
A D.C. law firm… A Vaudeville Act…
or Authors of 4 other books Trump never read!
WHAT'S A 1/2 Corned Beef on Rye DOING IN DAVID PECKER'S SAFE?
Fear Deli's will become obsolete…Smell will scare away Mueller
or Saving for Trump's last meal!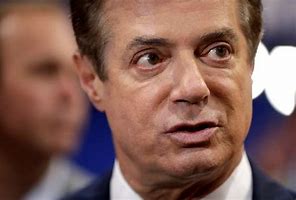 And…WHAT DID PAUL MANAFORT FINALLY REVEAL ABOUT TRUMP?
Lied about his Shoe Size
Squeezed toothpaste in the middle
or Borrowed my Ostrich Jacket for his Bird Call Meeting!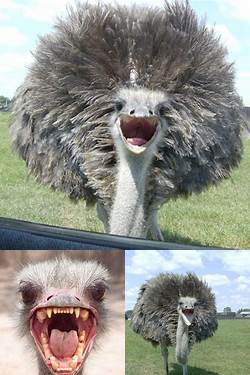 The following two tabs change content below.

Marilyn Sands
Marilyn Sands is a former 80's Stand-Up Comic who started out in the DC/MD/VA area, moved to the Bay Area in Northern California and now resides in L.A. She has sold jokes to Joan Rivers, lesser lights and gag magazines, and is a screenwriter, playwright and author of non-fiction.

Latest posts by Marilyn Sands (see all)