Making fun of the headlines today, so you don't have to
The news doesn't need to be complicated and confusing; that's what any new release from Microsoft is for. And, as in the case with anything from Microsoft, to keep the news from worrying our pretty little heads over, remember something new and equally indecipherable will come out soon:
Really all you need to do is follow one simple rule: barely pay attention and jump to conclusions. So, here are some headlines today and my first thoughts: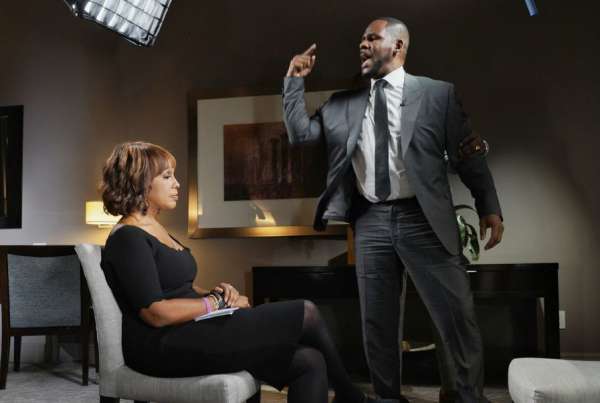 R. Kelly's publicist: His outburst aside, his Gayle King interview helped the singer's case
For what? An insanity plea?
$13 million worth of meth was found in a trailer hauling frozen strawberries at a Texas port
Well, meth is a known gateway drug to farm grown produce …
Michael Cohen sues Trump Organization for breach of contract related to payment of his legal fees
MAGA – Making Attorneys Get Attorneys.
Jussie Smollett indicted on 16 counts
Boy, did he prove the people wrong who said he'd no longer be able to even get himself arrested.
The Dem 2020 Convention's in Wisconsin
So, good chance Hillary Clinton will finally visit the state!
Paul Manafort's judge says Manafort lived an 'otherwise blameless life'
That's like if Jeffrey Dahmer's judge said he lived an 'otherwise nutritious life.'
J.Lo got engaged to A-Rod, he popped the question with a massive ring
Making her 'Jenny with the rock.'
Trump issues an ominous warning during an interview that he has the 'support of the police, the military, and Bikers for Trump'
Bikers for Trump? Really, I thought Harley Davidson is going bankrupt thanks to Trump, so 'Bikers for Trump' aren't going to look so tough on Schwinns!
Ex-Superman actor Dean Cain says he'd have punched out the kid who egged Neo Nazi
In fairness, cholesterol is the new kryptonite.
Princess Beatrice makes first public appearance with boyfriend wearing a $9,350 Alaïa Dress
No word if she was wearing a dress, too.
Trump hits back hard at TV pundit Ann Coulter: 'Wacky Nut Job'
… which, ironically, is what they'd call a candy bar named after her.
Happy 30th Birthday, Internet
And I know I speak for cats everywhere… leave us the hell alone!
Trump's Bible signing session causes a buzz
Trump signing Bibles is like Michelle Duggar signing condoms, y'know neither's ever actually opened one.
Lori Loughlin to be released on $1,000,000 bond after college admissions scandal arrest
Damn, Lori Loughlin could go from 'Full House' to the Big House!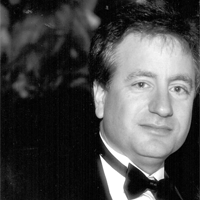 Latest posts by Paul Lander
(see all)